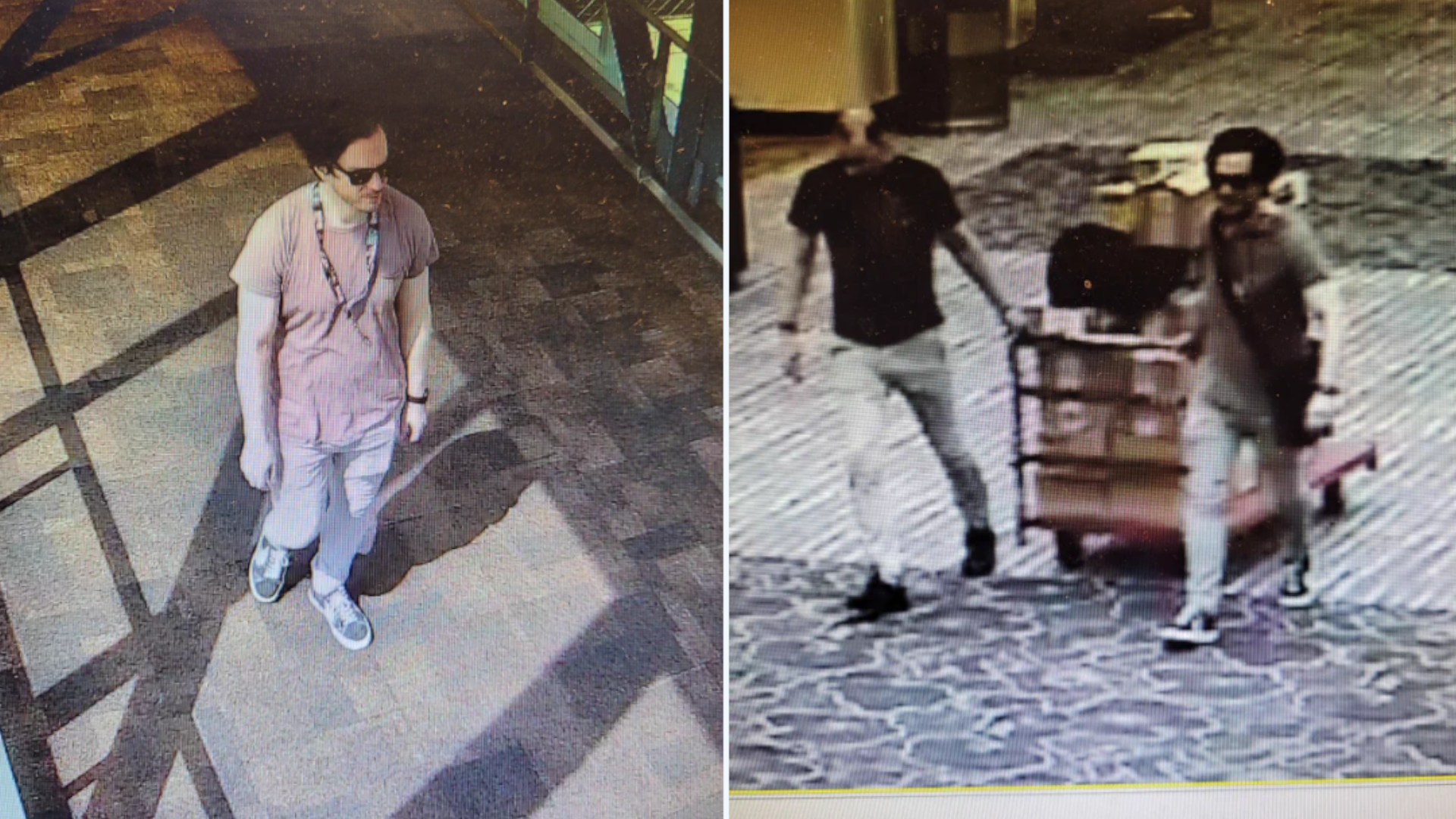 As spotted by Dicebreaker last week, a recent statement from the Indianapolis Metropolitan Police Department (IMPD) reports that around $300,000's worth of trading cards were stolen from Gen Con 2023 last Wednesday.
IMPD detectives are seeking the public's help in identifying two people of interest possibly involved in a theft of upwards to $300,000 worth of gaming cards.For more information follow the link below.https://t.co/qOsvSW4Hy4 pic.twitter.com/3qZ98UcPMpAugust 4, 2023
See more
The IMPD's official statement reveals more about the as-yet unidentified card thieves. "The people of interest reportedly acquired a pallet jack, removed one pallet of gaming cards, and moved them to an unknown location." 
It's likely that the pair were taking advantage of the pre-event rush, where scenes of event staff moving pallets are commonplace. "The alleged theft took place before the opening of events in the downtown area and while vendors were setting up their displays at various times."
Two additional photos have been posted by the IMPD, asking the public to help identify its potential suspects, who can be seen below, strolling out of Gen Con with the pallet trailing behind them.
***Update*** two additional photos have been added. Detectives are still seeking help in identifying both individuals. https://t.co/s7mMPbcR6I pic.twitter.com/nB9uVGaCT1August 5, 2023
See more
As confirmed by Ravensburger's official Twitter account, the upcoming Disney Lorcana card game is accounted for. While it was a prime candidate for would-be card pirates—considering hopefuls were queuing for as long as 14 hours to play it—it seems the heist happened elsewhere.
The sheer estimated value of a single pallet—one that could pay off roughly eight combined student debts in the US at the time of writing—boggles the mind. It's not entirely surprising, though: some ultra-rare cards have gone for as much as $2 million, and even empty boxes of Magic: The Gathering items have sold for hundreds.
Whether the thieves can shift their stolen inventory on the TCG black market is yet to be seen. Shifting that much stock on the world wide web is bound to be a challenge, especially now the heist's garnered publicity—with the evocative image of two card thieves striding confidently out of the convention centre, pallet in tow. Unfortunately, theft, scalping, and scamming isn't exactly uncommon in the TCG community at large.
I've reached out to Gen Con for further details on the stolen inventory, and will provide updates to this article as the story develops.