The Motorsport Manager series from Playsport Games has been offering the preeminent racing management sim experience on mobile for close to a decade now, and following their online-focused spinoff Motorsport Manager Online back in the spring of 2020 the team is now back with a new mainline entry in the series, Motorsport Manager 4. The Motorsport Manager games allow you to build up a team of race car drivers and work your way up the ranks in an effort to win a championship, and it essentially puts you behind the driver's wheel of every aspect of this… except the actual driving. For that part you'll kick back and watch the races unfold before you, and you'll be able to see if all your behind-the-scenes managerial decisions helped make for better race car drivers on the track or not.
One of the longtime critiques of the series is that these races played out on gorgeous detailed tracks but the actual racecars were represented by just a bunch of different colored dots. It definitely knocked the immersion down a peg to be cheering for little colored dots racing around every turn, but since it was only an aesthetic thing that didn't diminish the stellar management simulation built around it, the dots were a minor gripe at best. Still, though, the people wanted real cars, not dots! Motorsport Manager Online finally brought 3D vehicles to the mix, but since a lot of longtime fans weren't super keen on that free to play offering, there has still been a demand for that feature to be brought to the next mainline entry. Ladies and gentlemen, Motorsport Manager 4 has 3D vehicles. We did it!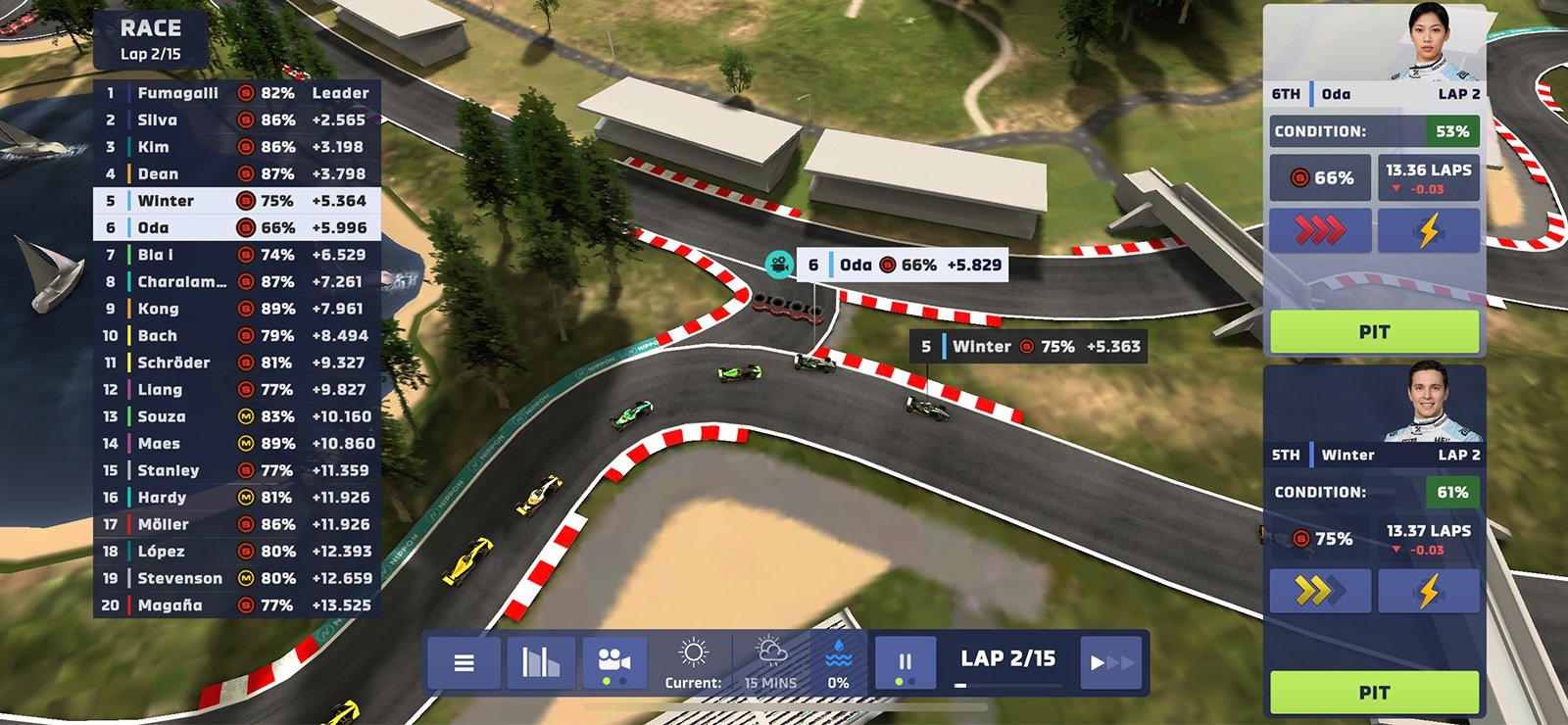 Of course, Motorsport Manager 4 is about much more than some fancy looking car models. It also features a fully revamped vehicle management system so you can deck out your cars like never before; new race types including Sprint Races and Practice Sessions; a new HQ System where you'll be able to build up and evolve your 3D racing headquarters; Pit Strategies so you can plan out and maximize every pit stop; updated tracks that each have their own unique variables and climates; the ability to collaborate with different corporations to unlock cutting edge new tech and financial rewards; professional Race Strategists that you can hire to help improve your driver and vehicle performance during races; and more. Motorsport Manager 4 is all set to release on September 14th, and you can pre-order on the iOS App Store or pre-register on the Google Play Store for Android right now ahead of its release next week.