Well it happened again. I'm reviewing a game that Jared picked as our Game of the Week. I'd like to believe this is because we see the quality in specific games, but it is also because we both enjoy writing about great games on mobile. That's where Kingdom Eighties ($4.99), the newest standalone entry in the Kingdom series from Raw Fury comes into the picture. It debuted on PC a few months ago, and finally made its way to mobile and consoles last week. While I've enjoyed prior games, the Kingdom Eighties setting had me very interested. Having now played it across iPhone, iPad, Switch, and Steam Deck for this iOS review, I love most aspects of Kingdom Eighties, but it might leave some longtime fans a bit disappointed for one aspect.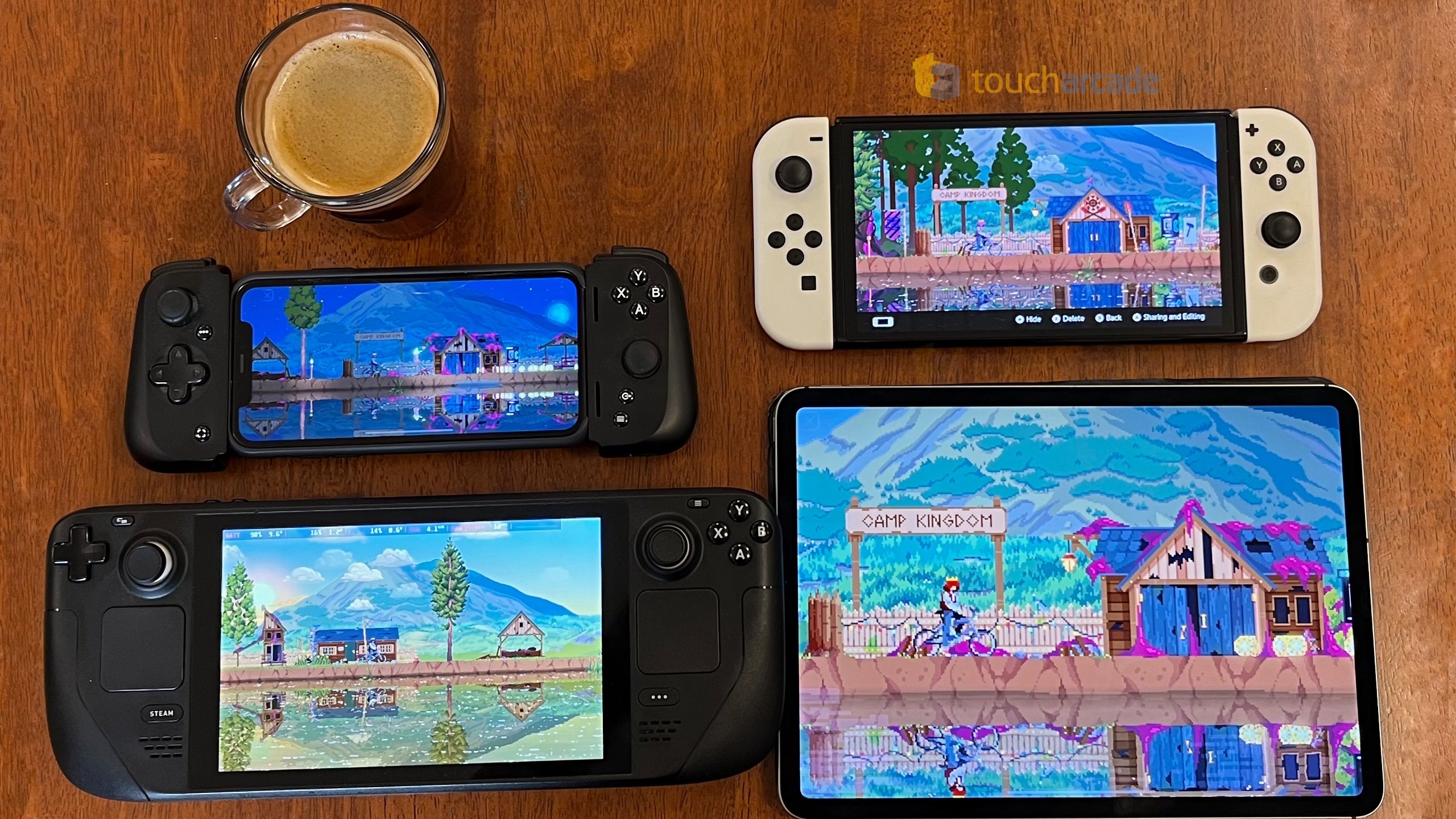 Unlike prior games in the series, Kingdom Eighties is a standalone singleplayer expansion that actually has a notable story. When Jared mentioned Stranger Things, he hit the nail on the head. In a lot of ways, Kingdom Eighties feels like a Stranger Things game, but it isn't, and it is still excellent if you're after a polished tower defense and building hybrid like the prior games in the series. If you never clicked with those, this isn't going to change your mind, as it builds on the base (no pun intended) of prior games and plays very similarly.
In Kingdom Eighties, you basically move on a 2D plane, collect coins, explore, interact with NPCs, and build by investing said coins at specific locations or points of interest. You eventually unlock all sorts of wild things to help you against the greed in the different chapters and locations of the campaign. While I feel like these games are very much "learn from experience", the tutorial does a good job of getting you up to speed with the basics of the game flow.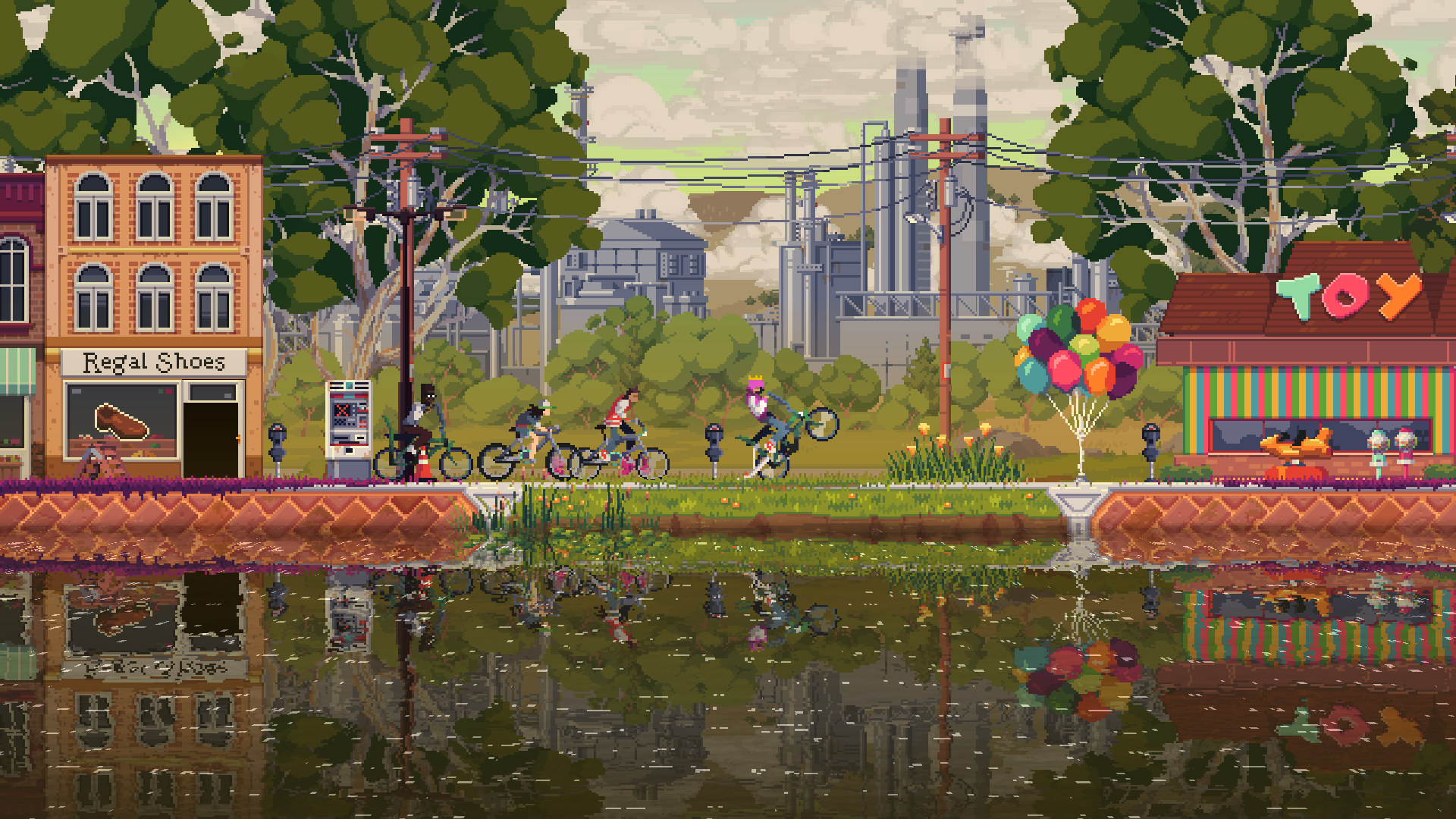 The narrative or campaign in Kingdom Eighties has you playing a camp counselor recruiting people to build or defend as you face off against the Greed. As this is a Kingdom game, you cannot afford to lose your crown or it is game over. The story here isn't just some dialogue like a visual novel, but there are actual retro-style animated cut-scenes. Depending on the difficulty you choose, expect to get through Kingdom Eighties in about 6 or 7 hours with the survival mode unlocking after the campaign.
Kingdom Eighties nails its aesthetic and music for the 80s setting, and I love both aspects of the game a lot. The only thing I'd have changed is maybe adding some music from The Midnight, but that's more of a want than a need for me. I love the reflections in the water, the subtle animations while riding the bike, and the VHS effect on the cut-scenes. I'm all for developers pulling out of left field things like the 80s setting here in their games. This obviously isn't meant to be the next full Kingdom game, but as a standalone expansion, it is so good.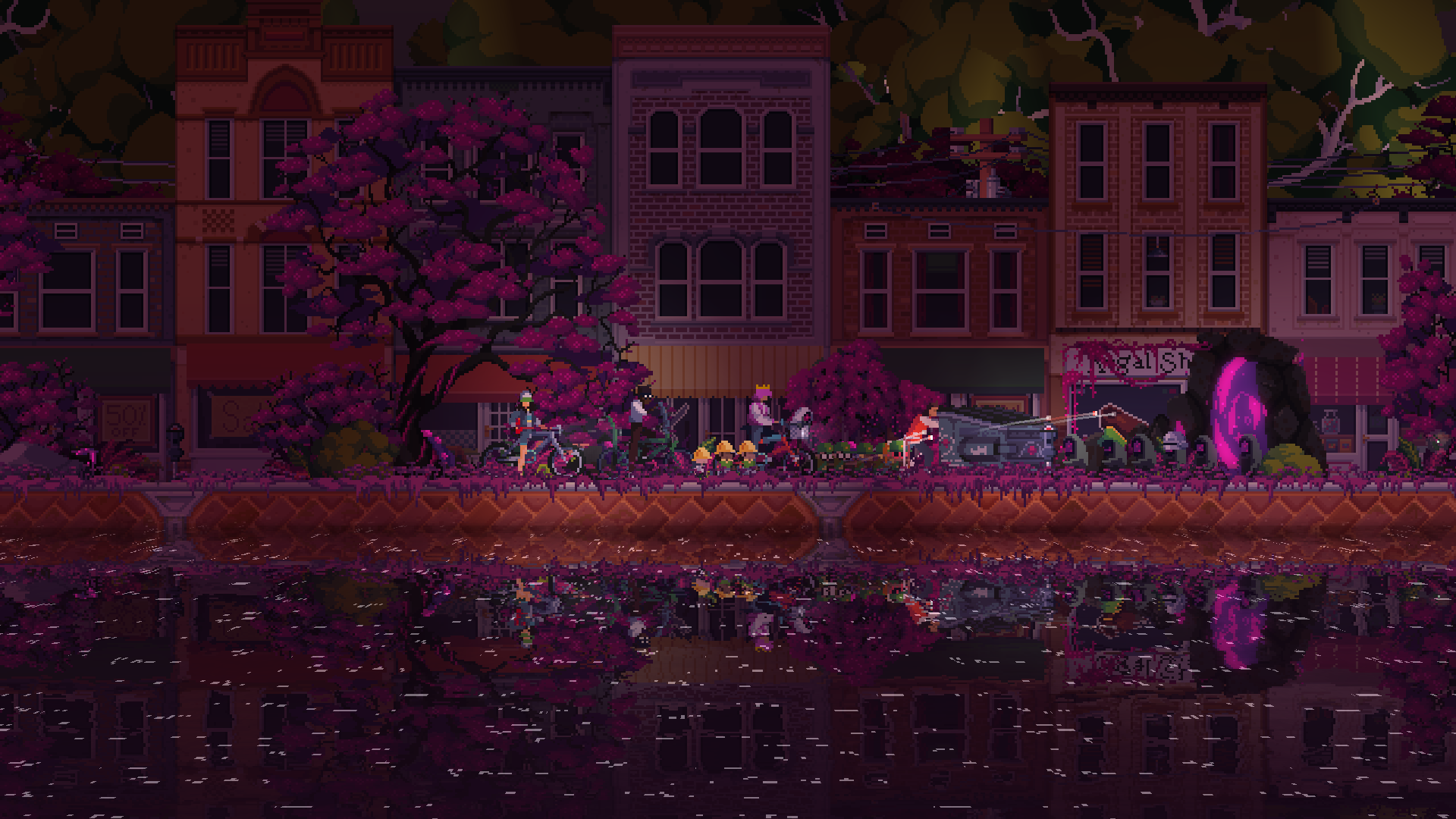 The lack of co-op might be a dealbreaker for many given the focus it had in Kingdom Two Crowns. I know many folks who loved that aspect of Kingdom Two Crowns, and keep playing that even today. Kingdom Eighties isn't going to replace that, but it does do things a bit differently with its story and setting. The lower asking price compared to the main games definitely helps as well.
On mobile, I played Kingdom Eighties on my iPhone 11, iPhone 14 Plus, iPhone 15 Pro, and iPad Pro (2020). I tested progress syncing between the iPhone 11, iPhone 15 Pro, and iPad Pro with no issues. The game runs mostly fine, but I noticed some of the similar scrolling issues the Kingdom games have also present here to varying degrees depending on the device. Barring that, they have controller support or touchscreen controls that both are implemented well. On iPhone 15 Pro, performance was great, but that scrolling issue was still present to some degree, though not as bad as on Switch and older iOS devices.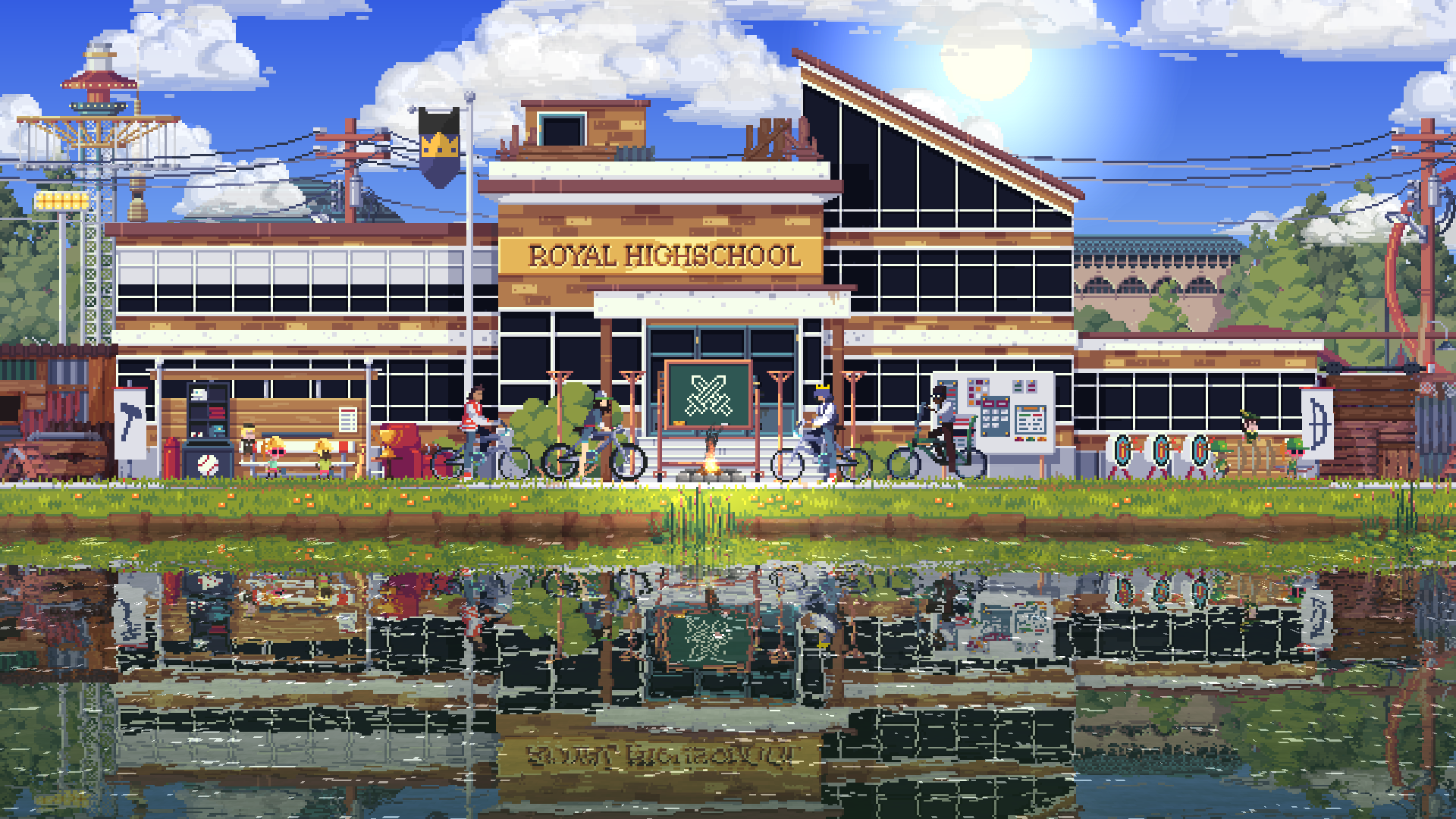 Since I had access to the Switch version and bought Kingdom Eighties on Steam to play on Steam Deck as well, I was curious how it scaled. The Steam version is Steam Deck Verified, and it had the least amount of performance issues across the platforms I played it on barring iPhone 15 Pro. The Switch version while decent, has quite a bit of frame pacing issues in some parts, but it isn't game breaking. I see no reason to recommend Kingdom Eighties on any platform other than iOS from the ones I own, since you get the full experience here at less than half the asking price of consoles and PC and with a conversion that runs much better than the Switch version. The Switch version also lacks touchscreen support.
Having now played Kingdom Eighties with its latest updates on iOS, Switch, and Steam Deck, it absolutely delivered in its promise of being a story-based expansion to the world of Kingdom. I was interested thanks to the setting, but the team nailed almost everything about this across its aesthetic, music, and story. The lack of co-op will no doubt be disappointing for some though, and I wish it ran without the few scrolling issues I encountered. Barring that, I have no issues recommending Kingdom Eighties at its current asking price. I hope the team builds on this setting for a future mainline game though.