Sky Children of the Light is visually stunning without question, but its wholesome premise and cozy gameplay are what truly make it a unique game in a sea of combat-focused online experiences. If you've played Journey, Thatgamecompany's older indie adventure gem, then you know just how special the developer can make exploration-focused games feel. Now that Sky Children of the Light is finally making its way to PC, the dev is giving us all a chance to see how it worked its magic once more in a free demo during the Steam Next Fest.
Many of us have waited years for Sky Children of the Light to make its way onto PC storefronts. The free-to-play MMO dropped on mobile platforms back in 2019 and has since had us Journey fans chomping at the bit to get a taste of its cozy gameplay. Following a console release, the developer revealed that us Steam stans would indeed get to play the heartfelt game. With the Steam Next Fest taking off this fall, Thatgamecompany is giving us all a chance to hop into the aesthetically pleasing game with its new demo.
Starting now, you can traverse the Journey dev's award-winning realms while the free demo is available to play until Monday, October 16. It sounds like the demo is pretty fleshed out, too, as the dev says "The main difference between the demo version of Sky available during Next Fest and the full version is that in-game purchases won't be available." Aside from those optional purchases, we'll get to experience everything that mobile players do in the full release including crossplay.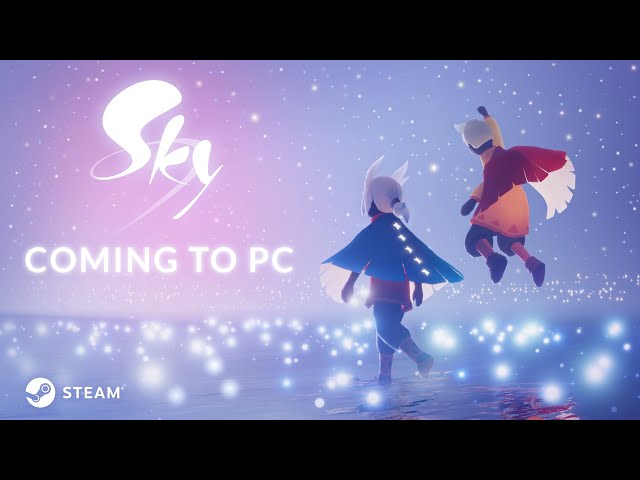 Any progress you make during Steam's demo period will transfer over to the full game upon its launch. You can even load up your console and mobile Sky progress if you already have a Sky account that you use. The dev explains the cross-progression, saying, "If you already have a Sky account, link it to a Steam account first while you're on a mobile device, and you'll be able to play that account during Next Fest."
For more information on the demo and how to download it, you can head over to the game's official page on Steam. Thatgamecompany has not announced Sky's PC release date just yet, but the studio does say that the demo serves to help the full launch and that the team has "big plans" set for the following year. I don't know about you, but as a huge fan of both Journey and Flower, the dev's other calming game, I can't wait to hop in with friends myself.
While you wait for Sky Children of the Light's demo to finish downloading on Steam, you can browse through a few of our other favorite relaxing games to keep the chill vibes flowing. Alternatively, check out some of these brilliant indie games if you want to support smaller devs.