Did you know that Malaysia is one of the top 10 semiconductor manufacturers in the world?
According to various reports, from ones by Insider Monkey to the government, Malaysia is consistently listed in the top 10 semiconductor manufacturing countries, placed between the UK and the Netherlands at around number seven or eight.
Statista reported that in 2022, approximately 32.64 billion semiconductors were produced here.
It's because of our electrical and electronics (E&E) and semiconductor industry that Tesla has set up shop here.
As reported by Forbes Asia in its 200 Best Under a Billion 2023, demand for semiconductors has skyrocketed in the past three years, accelerated by the adoption of AI technologies.
Out of the nine Malaysian companies on the list, three had been in the semiconductors industry.
That got us thinking, how exactly did Malaysia grow to become such an established hub for semiconductors?
What are semiconductors anyway?
If you paid attention in science classes, you'll remember that semiconductors are materials that have conductive properties—less than conductors, but more than insulators. This makes them useful in electronic devices, from smartphones to cars.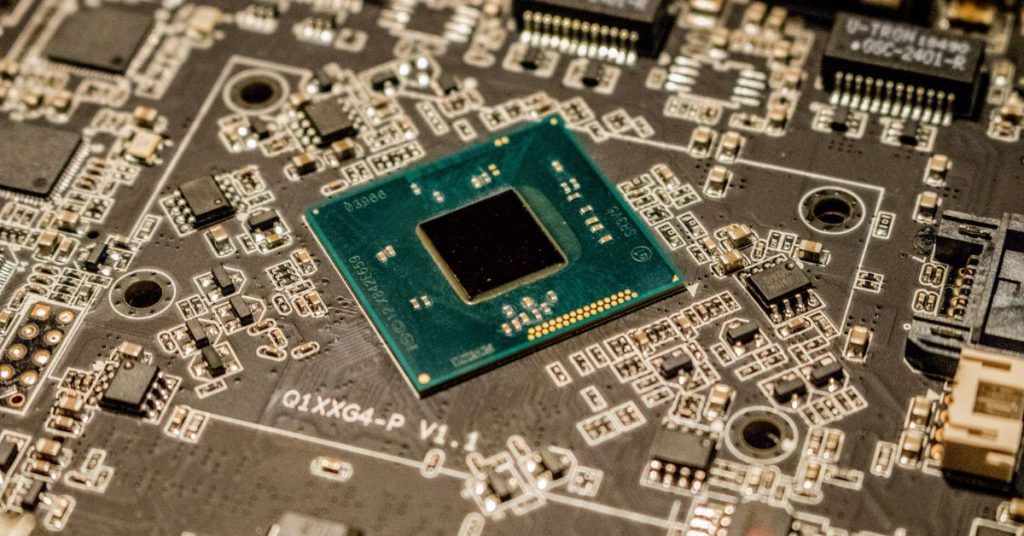 As explained by The Edge, there are three main groups in the local semiconductor industry—firms that do outsourced semiconductor assembly and testing (OSAT), automated test equipment (ATE) manufacturers, and designers and manufacturers of high-performance test sockets.
Rarer are actual foundries that manufacture the semiconductor chips themselves. Insider Monkey's reporting found that there are seven operational and planned fabs (manufacturing plants that turn raw silicon wafers into integrated circuits, or ICs) in Malaysia as of December 2022.
From what we could find, two of the manufacturing plants belong to Infineon. There are two by Osram Licht—one in Kulim and one in Penang. There's also a plant by ON Semiconductor in Seremban.
In Sarawak, there's X-Fab, as well as another one that's in progress under Sarawak Microelectronic Design Semiconductor and Belgium company Melexis Technologies.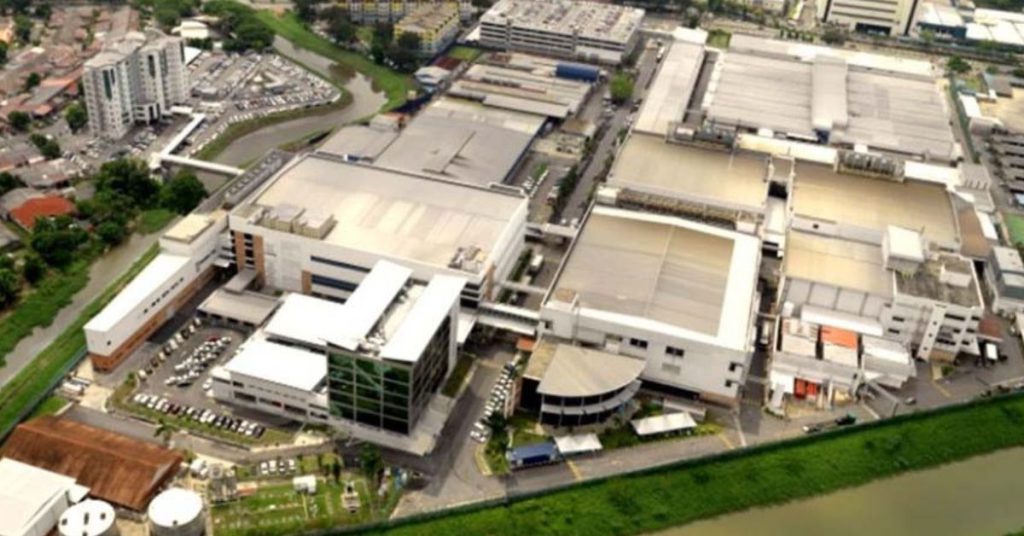 There's also SilTerra Malaysia, owned by Khazanah Nasional and initiated by then-Prime Minister Tun Dr Mahathir Mohamad in 1995.
The history of the semiconductor industry in Malaysia
Malaysia's semiconductor industry traces back to the 1970s, around the establishment of the first Free Trade Zone in 1972, a Harvard Business School paper stated.
The paper also explained that free trade zones in Malaysia, under the Free Trade Zone Act, provide companies set up within the zone tariff exemptions on imports and exports, tax holidays, tighter controls on labour organisation, and streamlined regulatory processes.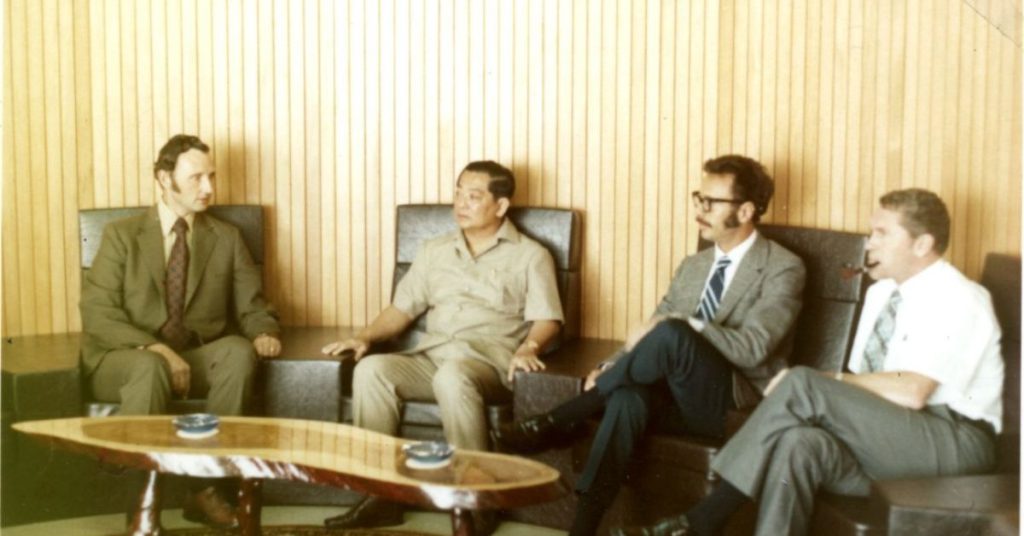 These zones are also strategically situated along well-linked highways and railway systems and typically have easy access to well-equipped seaports and Kuala Lumpur International Airport.
On top of that, Malaysia was able to offer lower labour costs at the time, the paper reported.
According to a 1999 paper by Dr Goh Pek Chen, multinational corporations (MNCs) responded well to the incentives and cheaper labour, resulting in the massive relocation of semiconductor firms to Malaysia.
With all this happening, Intel opened its 5-acre assembly plant in Penang in 1972. This was the very first offshore production facility.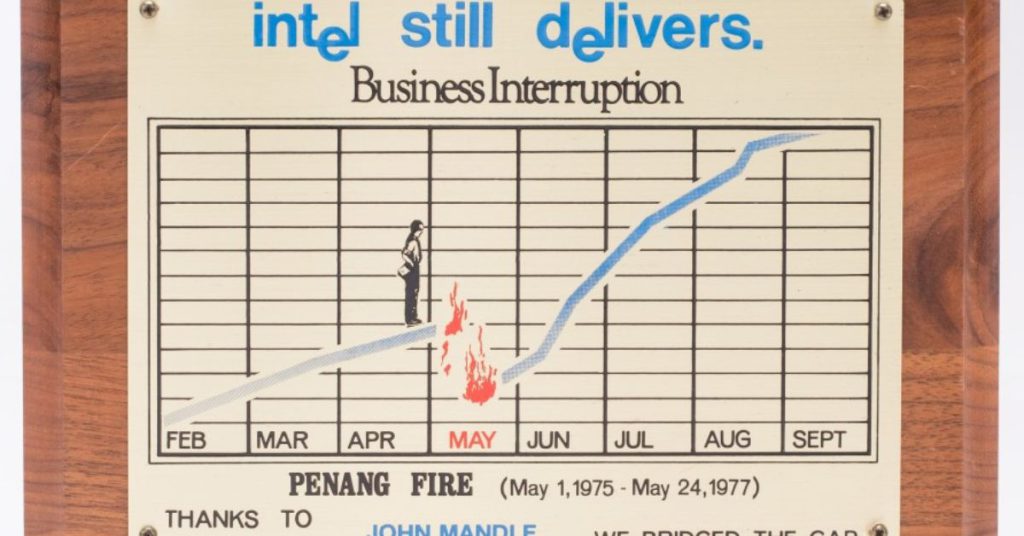 According to Intel, by 1975, the plant employed about a thousand people and became "a crucial part of the company's manufacturing chain", but a fire in May of that year would result in the company rebuilding a new facility the following year.
In 2021, the company also announced that it would be investing over US$7 billion to build a new chip-packaging and testing factory in Malaysia. The American company certainly has played a hand in developing our semiconductor industry.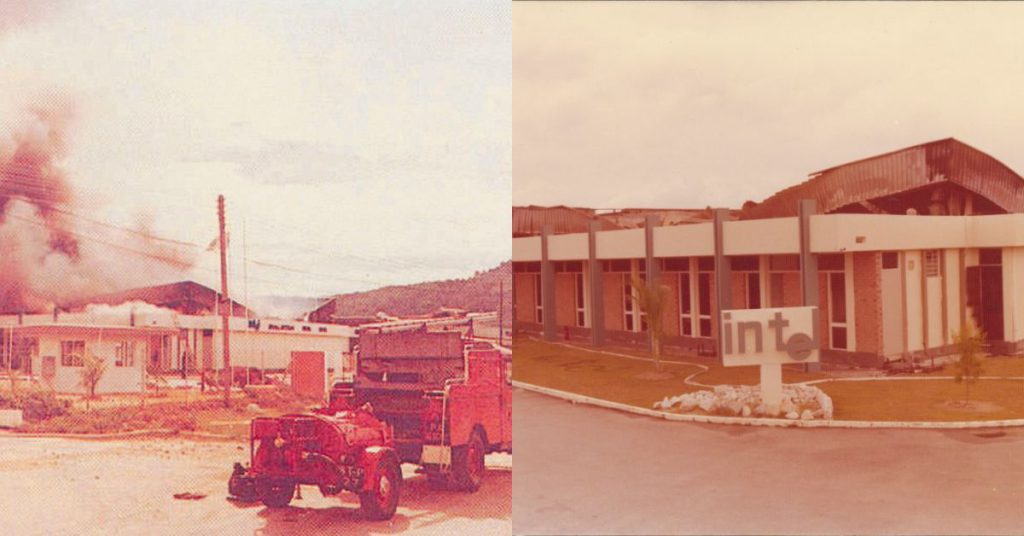 Other well-known firms such as AMD, HP, and Hitachi also came into the country in the 70s. By the early 1980s, there were fourteen MNC semiconductor firms (excluding subsidiaries) operating in the country, Dr Goh's paper reported.   
Since then, the industry has continued to grow locally, especially in Penang, which was estimated to contribute to 5% of global semiconductor exports in 2019.
The future of the industry
In recent years, the semiconductor industry has been experiencing shortages due to a variety of reasons, including the pandemic, according to S&P Global. There's also the war in Ukraine disrupting supply chains, Deloitte pointed out in its 2023 semiconductor industry outlook.
Due to the lack of supply, there has been a boom in demand for semiconductors, but many, including Forbes, expect a slowing down of the semiconductor industry this year.
Malaysia Semiconductor Industry Association (MSIA) president Datuk Seri Wong Siew Hai also predicted a slowing down of the industry in January 2023.
However, in Deloitte's report, the firm believes that the downturn in the industry could provide an opportunity for the industry to shift its focus on a variety of pressing issues.
This includes achieving environmental, social, and governance (ESG) goals, addressing issues in the talent equation (whether it be shortages or layoffs), and looking into building new fabs or expanding existing facilities.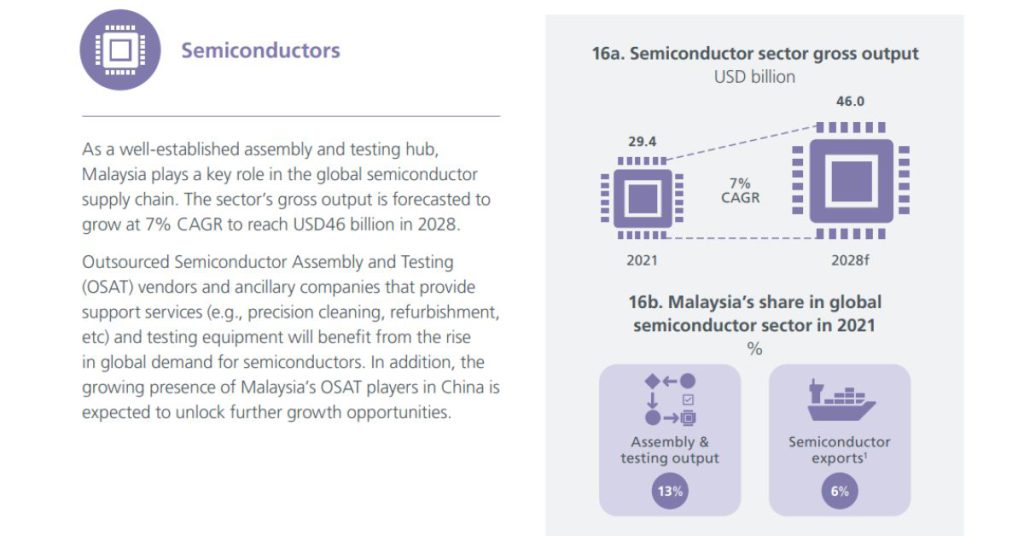 All this aside, Malaysia's semiconductor industry is still expected to grow with a compound annual growth rate (CAGR) of 7% to reach an output of US$46 billion or RM212.52 billion by 2028, an Eastspring Investments and PwC Singapore report stated.
More than 50 years since the first Free Trade Zone in 1972, semiconductors still seem to be an electrified industry in Malaysia, putting our nation on the global map as an E&E powerhouse and bringing in powerful investors such as Tesla.
Read other articles we've written about Malaysia here.
Featured Image Credit: Intel / Unsplash