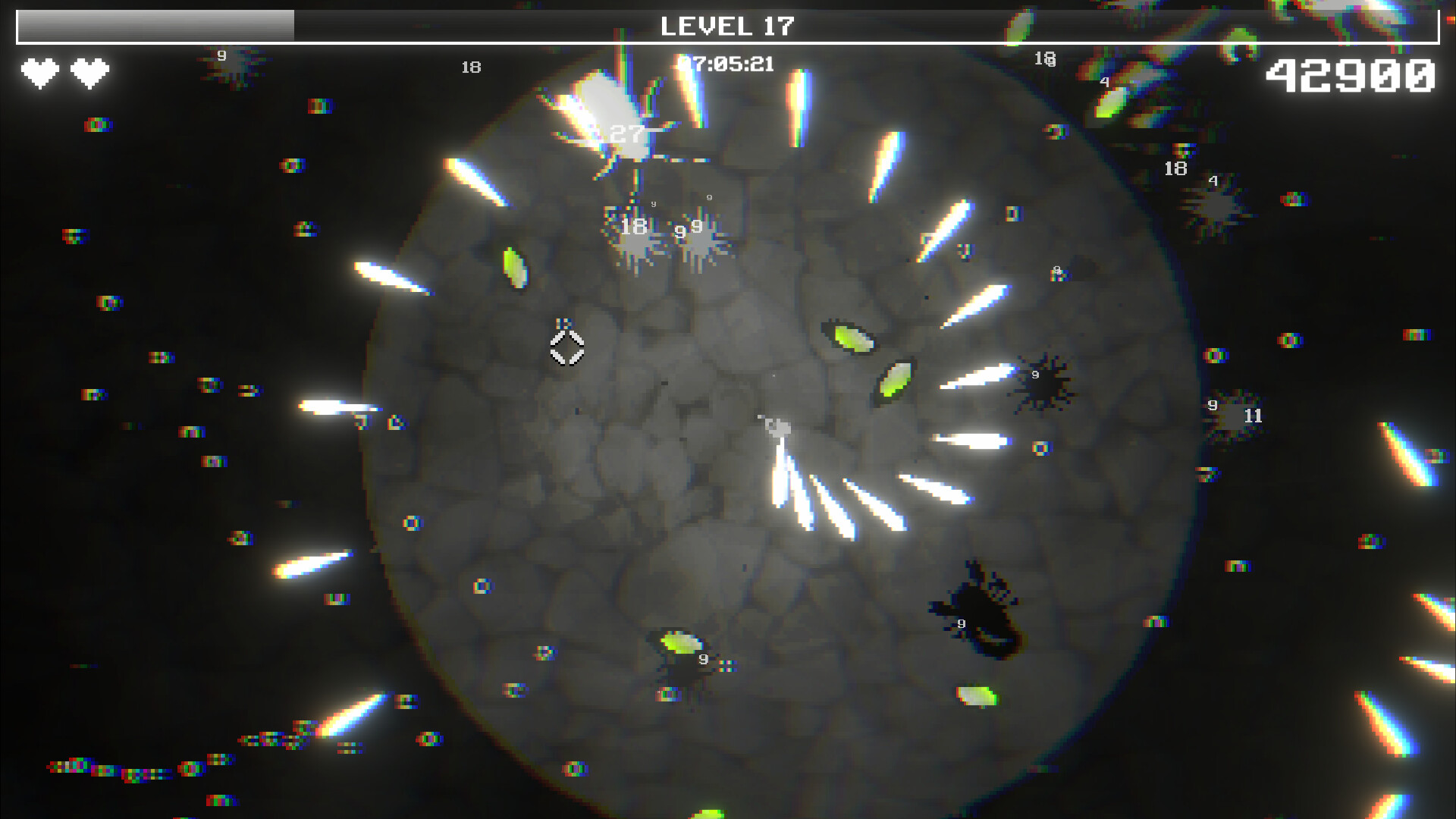 We're all into this whole "reverse bullet hell" or "bullet heaven" genre these days, ever since Vampire Survivors kicked the arcade-style gameplay of this genre back into full gear and into the public eye. A recent free game called Disfigure has released for free on Steam, and it's yet more of that thing you probably quite like by now. The twist here? It's dark, and you've got to figure out your own strategy for dealing with a limited cone or circle of vision when enemies are coming from every side.
The game has 10 weapons to unlock and use, along with 100 upgrades and 90 perks among those weapons—so you'll have a large number of different builds to play around with and take down your enemies. Your job  is to survive as long as you can, maybe even take down a boss, and a complete run takes 20 minutes.
It's the kind of quick and bite-size game that used to be a dime-a-dozen on flash game sites, and for me it's well worth the price of completely free.
You can find Disfigure for free on Steam. There's a $5 DLC to buy if you like it and want to donate to the game—which I encourage you to do. "Before launch, I never expected that this many players would have enjoyed Disfigure. Thank you to everyone who has tried it out and especially to those that have donated!," said the developer in an update this past week. 
"After I'm satisfied with the state of the game (Hoping to get the game to this state by late 2023/early 2024), I might decide to make the game paid for around $3-5 along with a large update (Disfigure 2.0) with game-changing amounts of new content. So grab the game now if you want to play it for free!," they continued.