Dead Island 2 is making waves among its nostalgic community once more thanks to its upcoming lore-filled expansion, Haus. If you're like me, then you grew up playing the original and immediately jumped into Dambuster Studios' recent sequel. The zombie shooter does sport a hefty price, though, as new horror games generally do. If you've been waiting for a discount to grab it, the Epic Games Store's annual Halloween sale is here with massive deals for games like Dead Island 2 and other banger sequels such as Gunfire Games' own Remnant II.
As a nostalgia-fueled fan, I had my initial worries but honestly find Dead Island 2 one of the most enjoyable horror games to come out of 2023. It ticks the original's boxes, including the fast-paced gore-y gameplay, and improves upon other things like visuals immensely. You can check it out now for 30% off at just $41.99 / £38.49 during the Epic Halloween sale until the store-wide event ends on Wednesday, November 1.
If you're looking for a spooktacular experience that you can enjoy with your friends, you can also grab Remnant II on Epic for 20% off at just $39.99 / £33.59. The soulslike pits you and up to two other friends against "god-like bosses across terrifying worlds." It's one of this year's releases that I personally feel no one should miss. Remnant 2 sold over a million copies in under a week, which speaks to the game's hype and quality.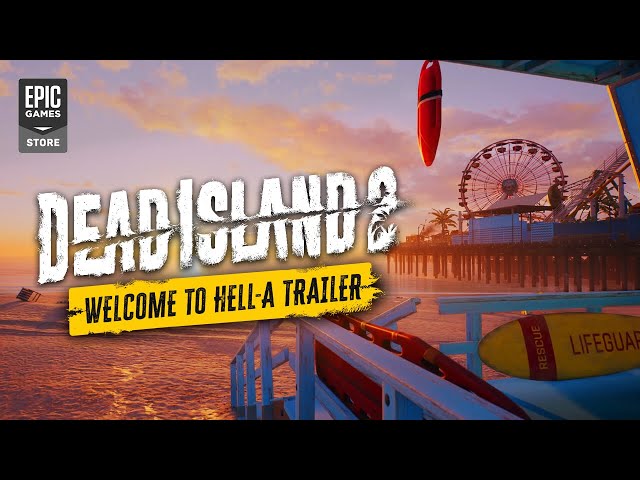 Dead by Daylight is probably one of the most iconic horror games around. While it isn't exactly new to 2023, Behaviour Interactive is constantly updating its content and adding new maps, killers, and survivors with expansions. The DBD Haunted by Daylight event is also underway right now, with Halloween-themed festivities. If you don't have it, get it now for a whopping 50% off at just $9.99 / £7.49.
The Last of Us is another new PC release on sale right now, and it's perfect for fans of well-written post-apocalyptic stories. While the original game has been available on consoles for a while, it only came to PC in 2023. The beloved game is 20% off, coming in at $47.99 /£39.99. If you want to take a deeper dive into what treats the Epic Games Store Halloween sale has to offer, you can head over to its website.
For some even better and cheaper deals, you can browse around a few of the best free PC games available to play right now. You can't find a better deal than free, after all. Alternatively, you can keep the spooky season's chills running down your spine with other gruesome zombie games to hack and slash your way through.