Building the perfect Starfield ship just got a lot easier. While constructing the ultimate starship can be one of the most satisfying endeavors in the Bethesda space RPG, navigating your way through the clunky default interface makes it tough to sort your components and figure out the best options at your disposal. Not anymore though, thanks to a massive overhaul that optimizes the ship-building experience for PC players.
We've all dreamed of the best Starfield ships, whether they're ones you've seen online or simply ideas you've had in your own head while exploring Bethesda's massive space game. Thankfully, one of the leading Starfield mod makers 'm8r98a4f2' is here to help, and their resulting rework of the ship-building interface is already a sure-fire addition to your list of the best Starfield mods.
The revamped menu system offers a more compact style that lets you see and compare more information at once, but still maintains the core aesthetic of Starfield, so you don't need to worry that it's going to look out of place. "Sortable columns paired with an all-new vertical and compact design make life easy and shipbuilding actually fun for once," they proclaim, "Now go! Go and build!"
That awkward horizontal layout is gone too, in favor of this new-look menu system that allows you to quickly sort your components in any category by all their various stats (in either ascending or descending order), making it far easier to compare what you have at your disposal. All part variants can also be seen at once, rather than needing to go through them one by one.
There are also improved comparisons between ship part item cards, with downgrades highlighted as red numbers. Key binds have been added and optimized, letting you put together your ship with even more precise efficiency if you're an advanced builder. There's even the ability to copy and paste your color sets between parts, so you can perfect the look of your ship with ease.
As a rather welcome bonus, StarUI Ship Builder also increases the frame rate to 60 fps while putting your ship together, with options to toggle it to 30 fps or 120 fps if you prefer. There's partial controller support, too, although some features will require you to reach for a mouse. You can see the mod in action in the video below courtesy of 'Dora the Impaler,' starting at the one-minute 24 mark.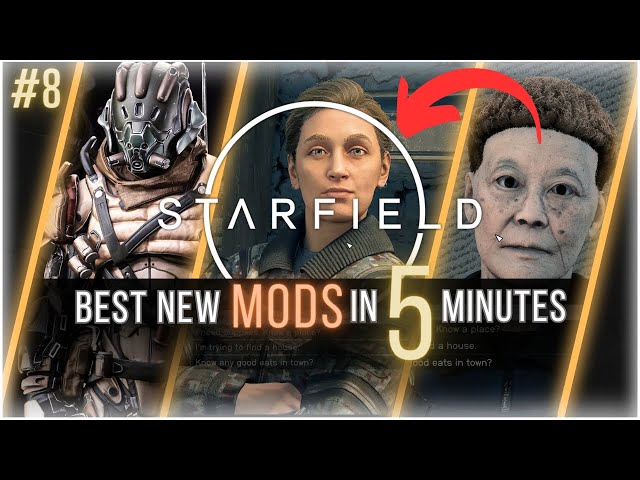 The Starfield StarUI shipbuilder mod is out now. If you're ready to take your ship-building skills to the next level, you can get started here, where you'll find full installation instructions. There are no other prerequisite mods to worry about, either, so you'll be good to go in no time.
Once you've got your masterpiece up and running, take a look through our guide to building the best Starfield outpost to ensure you've got all the resources you need for those top-tier upgrades, then complement it with the best Starfield traits for your character.
Still looking for more? While a good Starfield wiki can be a handy source of information, our new Starfield Database goes further, offering you daily news, searchable databanks, and even interactive tools.
You can also follow us on Google News for daily PC games news, reviews, and guides.