Hello gentle readers, and welcome to the SwitchArcade Round-Up for August 3rd, 2023. We've got a bunch of new releases to look at today, with all sorts of genres covered. There are summaries of all of them, including games like DELTAZEAL, GigaBash, Tiny Thor, and Brotato. After that, we've got the usual lists of new and outgoing sales. And that's about it, because that's how Thursdays work. Let's get to it!
New Releases
Brotato ($4.99)
Broadly speaking I feel like we're at the point where you should just hold out for Vampire Survivors proper rather than pick up the similar games that have been popping up, but I'll make an exception for Brotato. It's a lot of fun, especially since your potato can wield up to six different weapons at a time. That is quite impressive for a potato. A very enjoyable game at a very affordable price.
Tiny Thor ($19.99)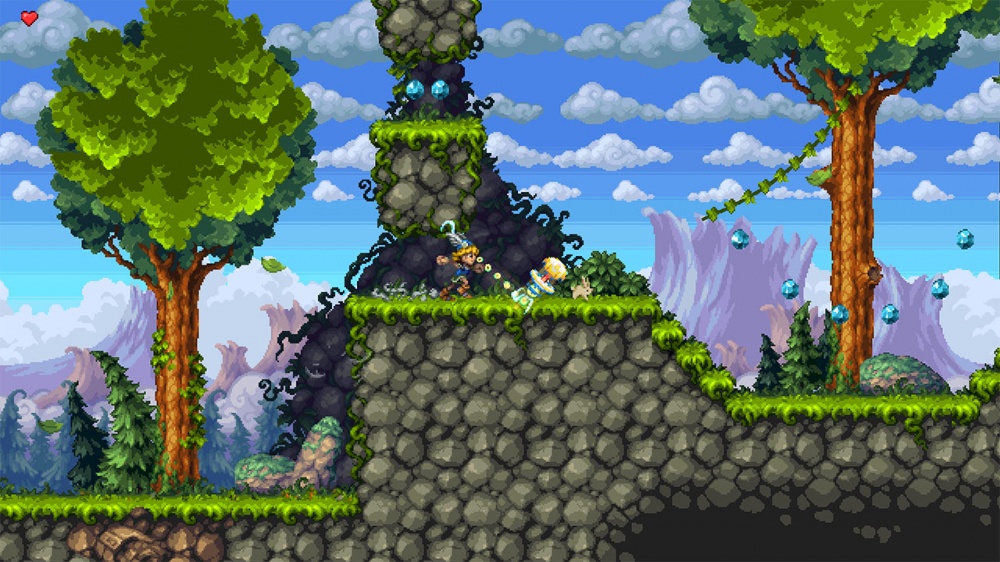 Oh, someone really wanted to make a callback to the Amiga era here. You've got pixel art by Henk Nieborg and music by Chris Hulsbeck! At any rate, this is a platformer with thirty levels set across three realms. You play as the titular Tiny Thor, who has just been gifted Mjolnir by Odin. He sets out to battle evil wherever it may be. The hammer can be thrown and using its ricochet is a key mechanic. The reviews of the computer version have been very good, so if you're looking for a platformer today and don't mind dropping a twenty, this might be your ticket.
GigaBash ($24.99)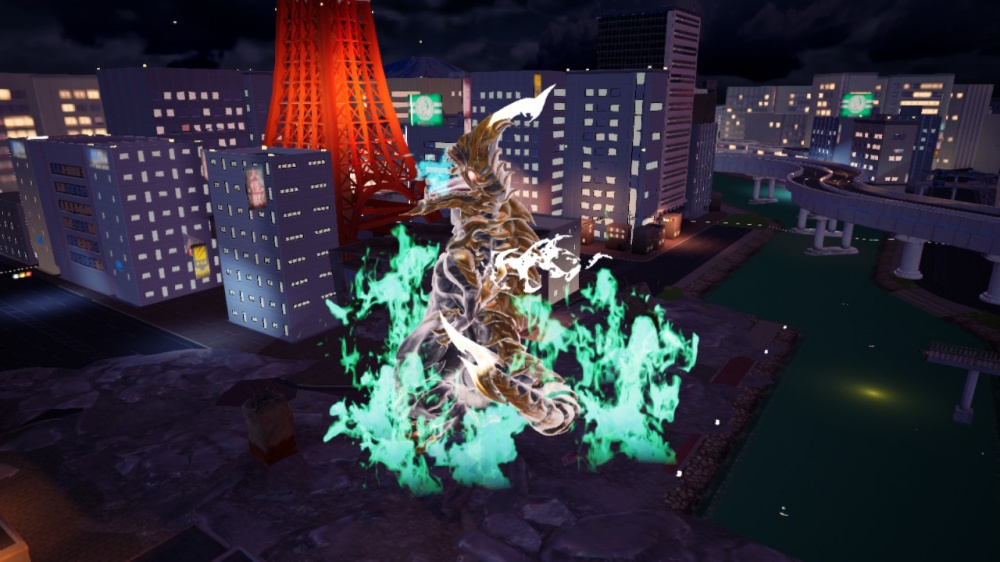 Engage in massive battles as your kaiju of choice in this monster-sized brawler. Up to four players can join in either locally or via online play, creating an all-out beast battle royal. There's even a special DLC pack you can buy to add Godzilla, Gigan, Mechagodzilla, and Destoroyah to the game's line-up. Kind of a modern take on The King of Monsters. It's been out a while on other platforms, and while the reviews weren't exactly great they weren't bad either. I'd say if you like the concept you have a strong chance of appreciating the game.
DELTAZEAL ($13.00)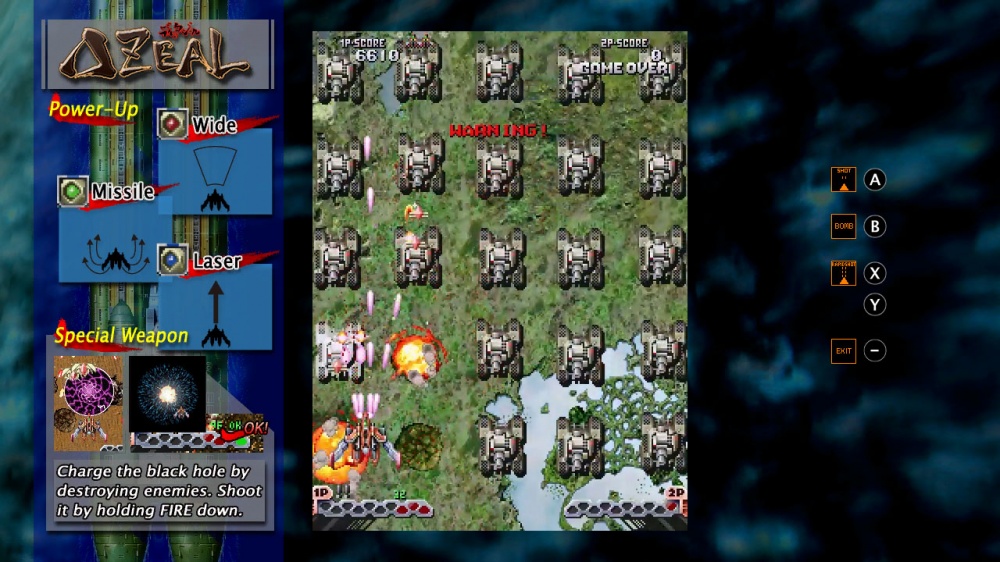 This is a port from several years ago of a vertical shoot-em-up that was originally released in 2002. It's certainly evocative of the era, with some detailed pixel art, lots of bullets, and some interesting scoring mechanics. Hardly essential, but I think shoot-em-up fans will get their money's worth out of it. Apparently it also includes some commentary from the developers, so you can get some insight behind why the game was built the way it was.
Adore ($19.99)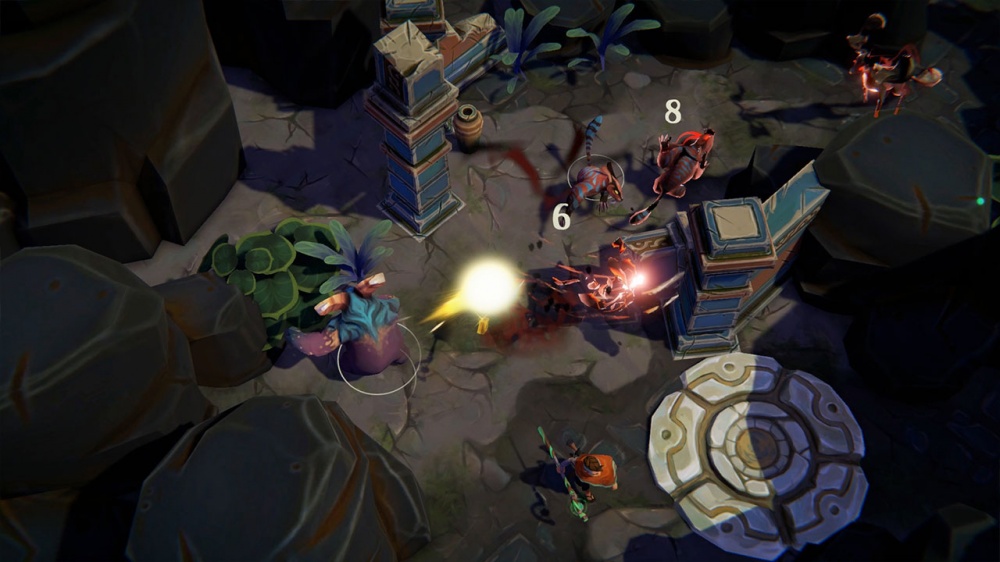 QUByte usually lives in the more affordable end of the eShop, but on the occasions where it takes a bigger swing it usually hits. Will that continue with Adore? I guess we'll have to see when I review it. It's an action-RPG with a monster-catching mechanic at the heart of it. Explore the world, build a team of monsters, think up strategies for how they might work together, and gather goodies as you go.
Contraptions 3 ($6.99)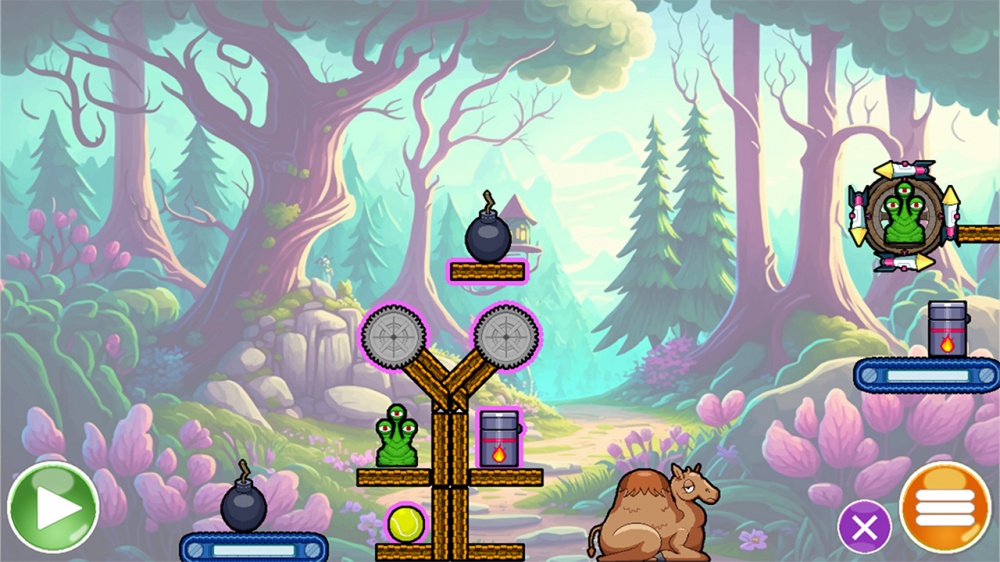 More Contraptions! More than two hundred new puzzles set across five different worlds. You can also create your own levels if that's your thing. The aim is as ever to use the gadgets in each stage along with some items to get rid of all of the monsters. You're meant to build chain reactions, which is just as fun to watch as it is to build. I suspect these are going over well, being that we've got a third one now.
Secret Summoner ($7.99)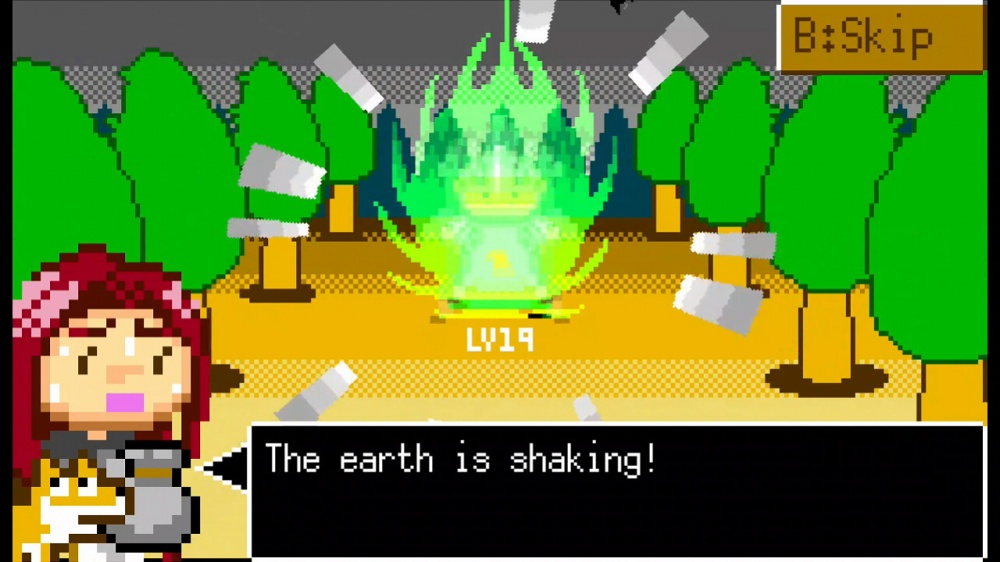 A fairly simple RPG of sorts, with a cute twist to its premise. The hero is young and weak, so their mother secretly tags along behind them, assisting them with monsters until they level up enough to take on the end boss. Make contracts with new monsters after defeating them and build the hero's confidence to earn experience boosts. The pixels are chunky and the dialogue is questionable, which just might be the flavor of dish you're after today. I just like the idea of playing as the hero's concerned mother. That's sweet.
Side Decide ($6.99)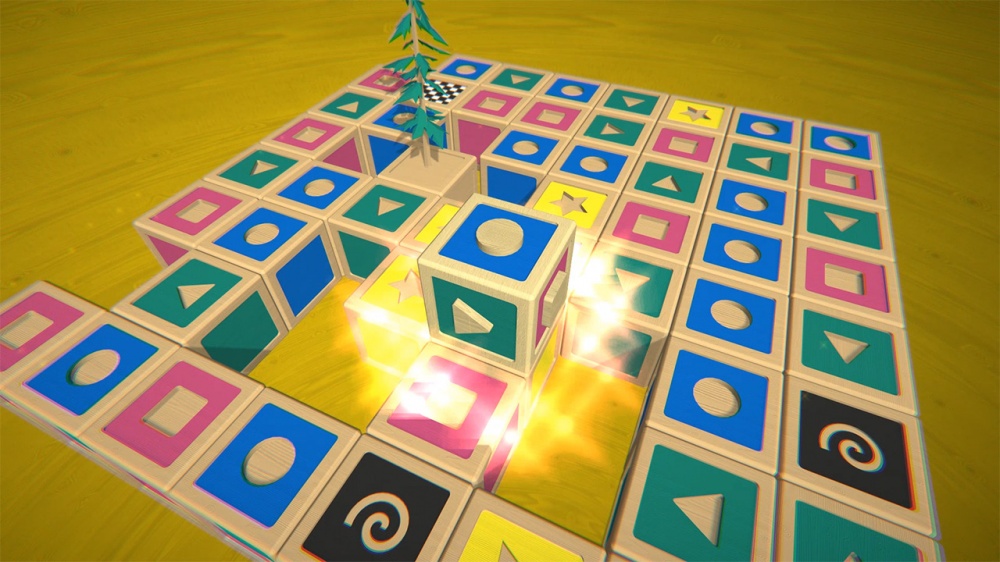 This kind of puzzle will probably be familiar to adventure game fans. On each of the game's more than one hundred and twenty levels, you have to roll your cube from the start to the goal. The catch is that each side of your cube has a shape on it, and you need to match the shape and alignment to the next square you move to. If you land on a circle you can rotate, allowing you to make corrections as needed. Nothing too fancy about it, but if you like this kind of brain-teaser I think the value is here.
Trapped in The Kanal ($9.99)
From the same publisher that brought all those escape games with the cats doing people things comes this escape game without any cats doing people things. I think that makes this inherently worse, but maybe you feel different. Mechanically speaking, there's nothing new under the Sun here. Solve the puzzles and get out.
MistWorld the after ($13.98)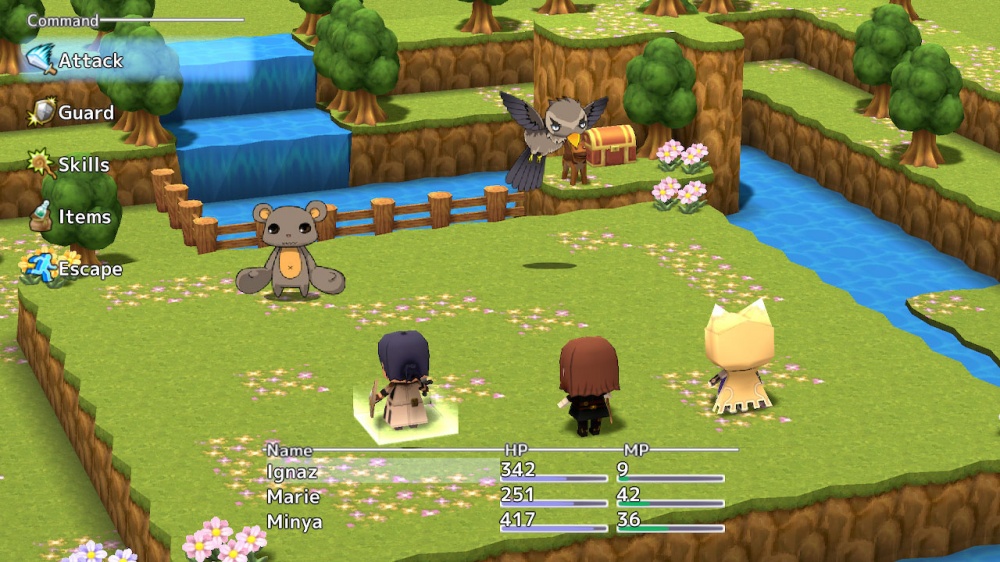 A traditional turn-based RPG built in the Smile Game Builder engine. This has been out for a couple of years in Japan and is just now getting localized. From my understanding, it was made by one person and it feels like it. Quality-wise it isn't too different from the average Kemco RPG, and it's about the same zone price-wise too. Do with it what you will.
A Guidebook of Babel ($15.99)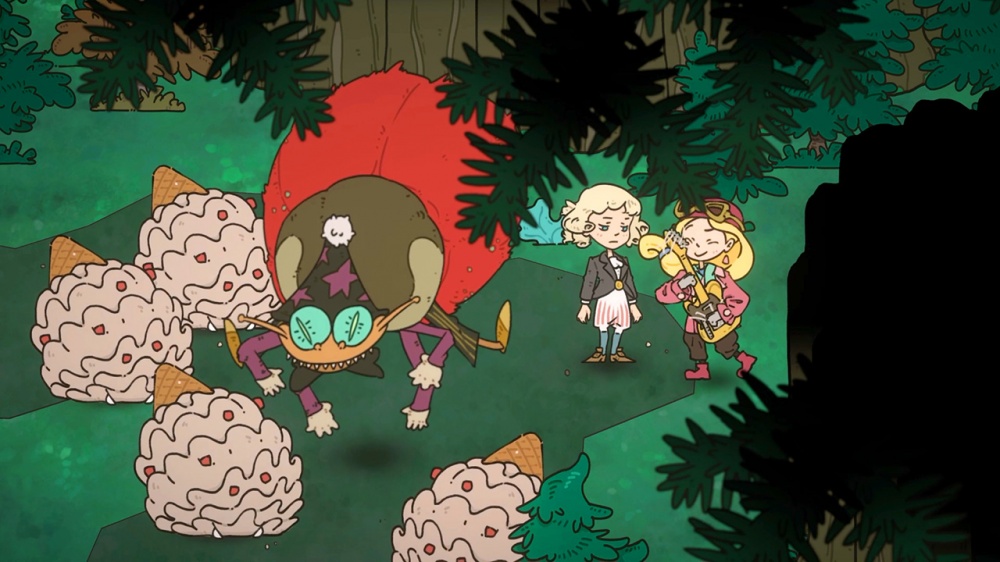 This is an adventure game that uses the Butterfly Effect as a central theme. You've died, and now you're on board the Babel. It's a ship whose job is to send people to the afterlife using a cannon, but only after removing their memories to use as fuel. Somehow you end up in possession of a special book that allows you to rewrite the past. You have to use it to help solve problems for various other characters. These work more like elaborate Rube Goldberg machine puzzles than you might initially think. Seems very interesting.
Arcade Archives Baraduke 2 ($7.99)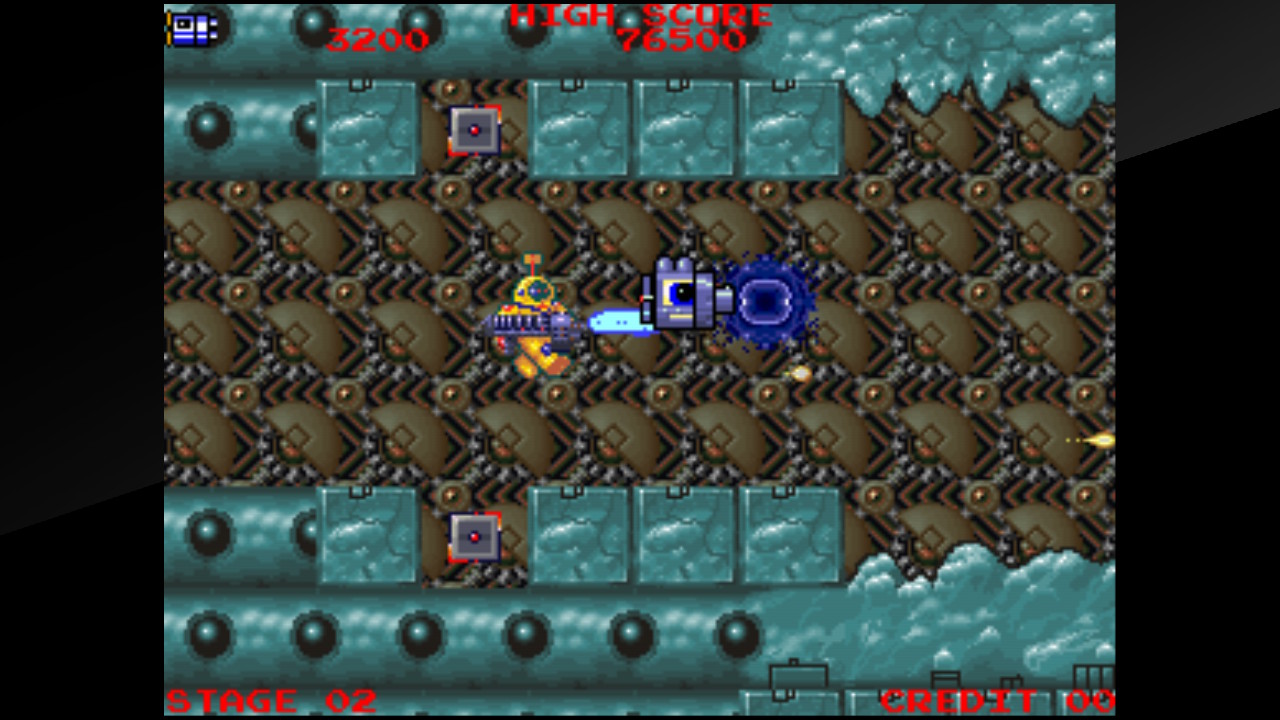 Not everything buried is treasure, my friends. In 1988, Namco followed up the modestly successful and highly original shooter Baraduke with this sequel. While it certainly looks and sounds decent, the gameplay is more linear and on the whole fairly unimpressive. This game has only been released at home once before, as a Virtual Console release for the Wii in Japan only. That makes this an obscurity to be sure, but those brave enough to buy it will probably understand why in short order.
Elypse ($19.99)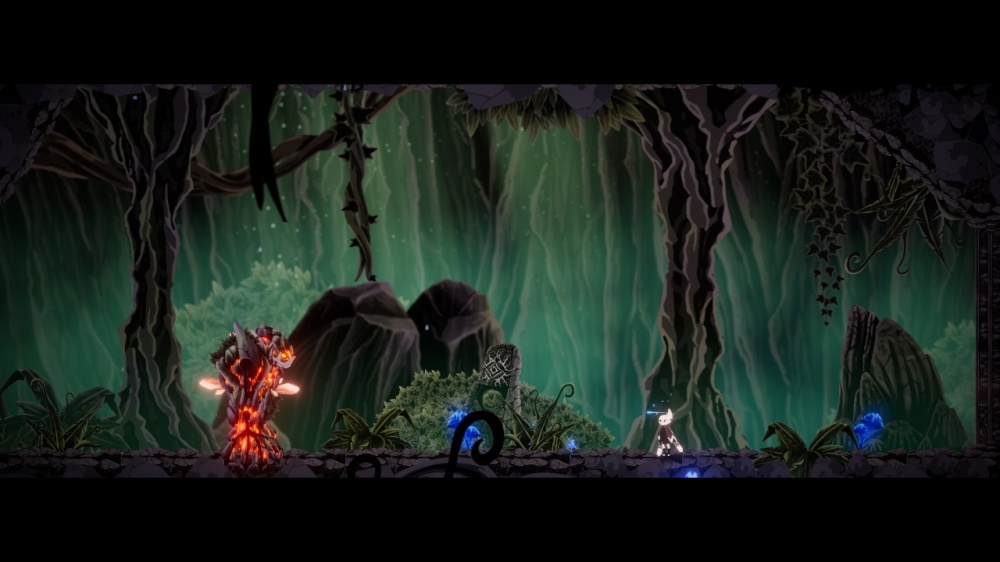 Hmm. I'd wager this developer has played Hollow Knight once or twice. Anyway, we've got another Metroidvania-style game here. This one seems to involve a fair bit of tricky mid-air dashing in its platforming, and it really wants you to know that it is very dark and gloomy. Seems fine from the bit that I played, but 'fine' isn't really doing it for me in this genre anymore. If you're less burnt out, give it a look.
Flutter Away ($12.99)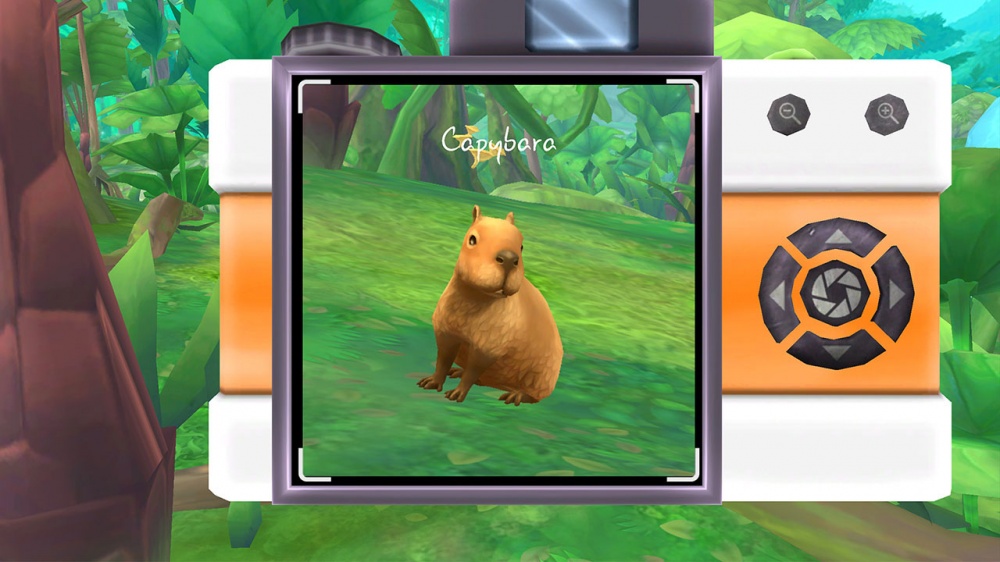 One of those games where you're just exploring a bit of nature and doing things like taking pictures and chilling out. You're in the Amazon rainforest, so it should at least be a bit more interesting than those generic forest walk games that Ultimate pumps out on a weekly basis.
Alchemy POIPOI SS ($1.00)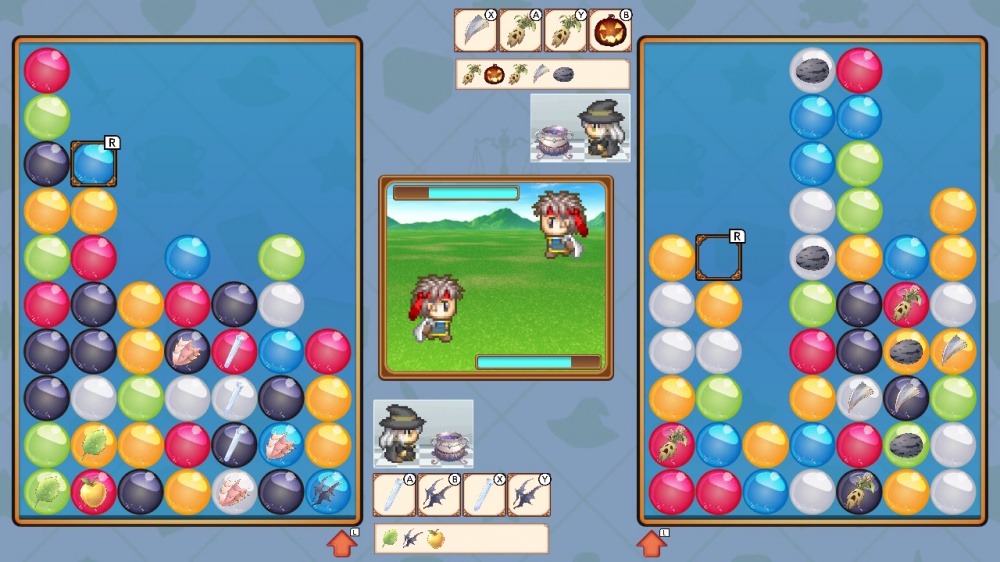 A matching puzzle game. You make matches to earn alchemy ingredients to create attacks to defeat your opponent. That's about the size of it. It's a buck.
Would you like to run an idol cafe? 3 ($9.99)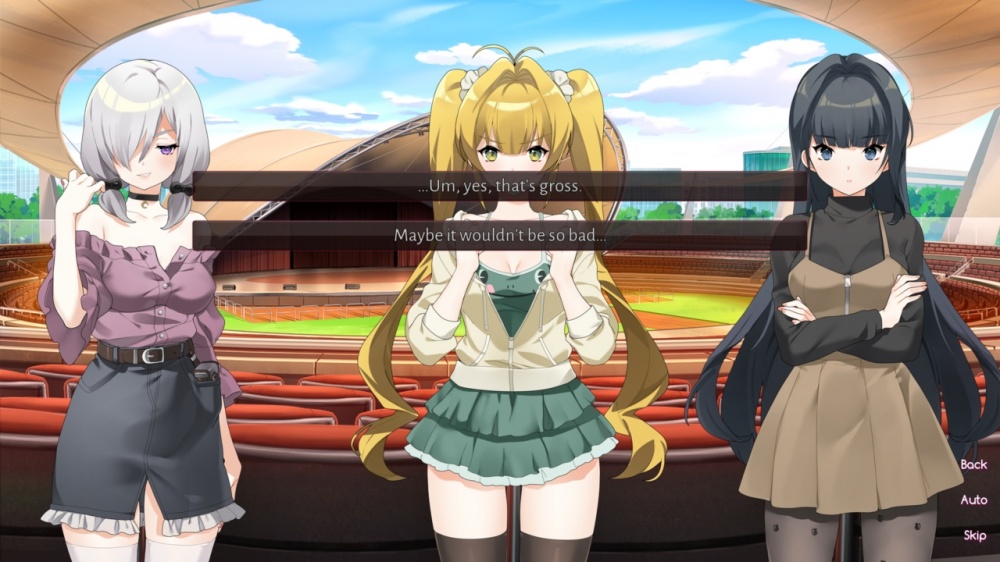 Well, would you? Would you? The thrilling visual novel saga continues.
LOST EGG 3: The Final ($2.99)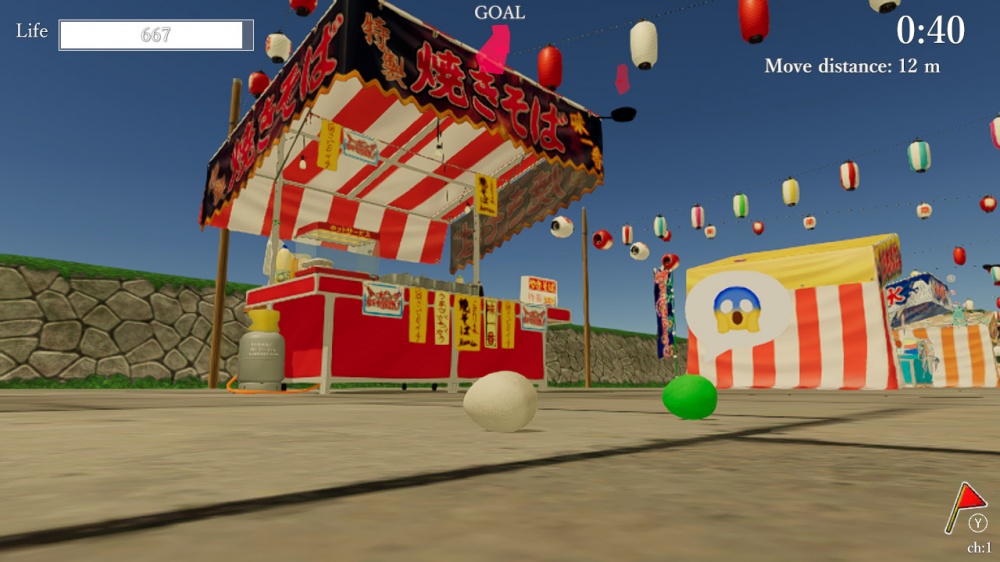 This quirky series comes to a close with this chapter. As always, you're meant to guide your egg to the frying pan in each stage. Don't break the egg too early. Up to ten eggs can roll together online. As strange as ever, and I'm both sad to see it go and happy it made it to its story's conclusion.
Wizardry School: Escape Room ($10.99)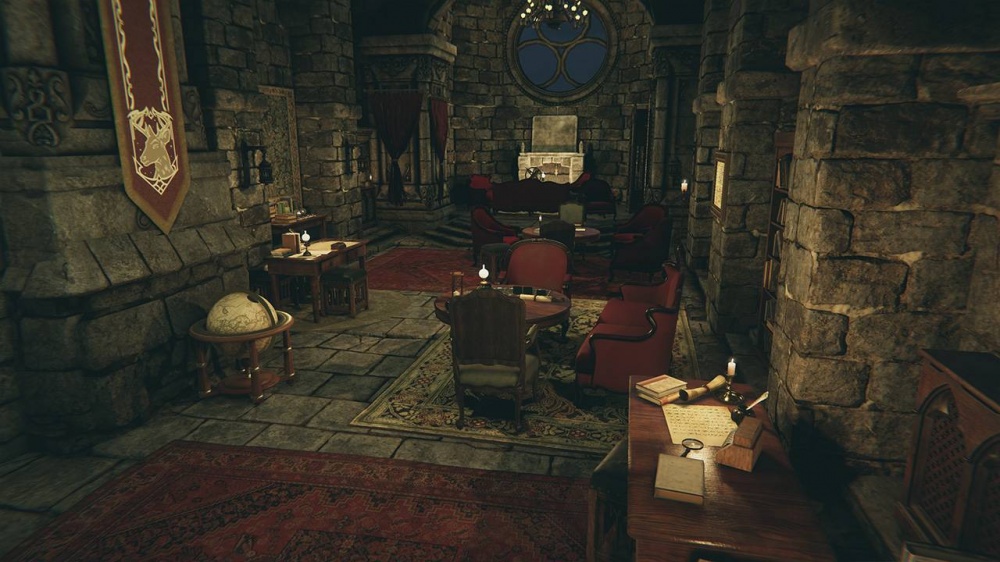 An escape room game where you're helping the headmaster of a wizard school to recover the Philosopher's Stone. Something about this seems awfully familiar.
Sales
(North American eShop, US Prices)
Wow, is it already time for QuakeCon again? It must be, because there are some sweet deals on Bethesda's wares in the inbox today. Other than that, there isn't a whole lot I feel like making noise about in either list today. Plenty of good games in there but nothing that is screaming GET THAT DEAL to me personally. You should check the lists yourselves just in case your opinions vary from mine about video games. But what are the odds of that?
Select New Games on Sale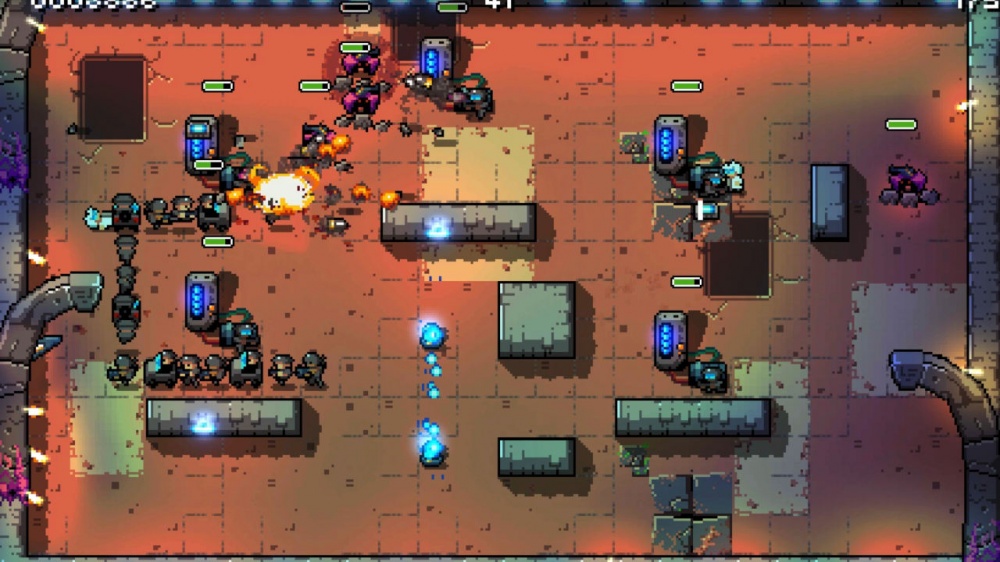 Snake Core ($3.59 from $8.99 until 8/8)
No Place Like Home ($19.99 from $24.99 until 8/15)
Vaporum ($3.74 from $24.99 until 8/15)
Foreclosed ($3.99 from $19.99 until 8/15)
Morbid: The Seven Acolytes ($4.99 from $24.99 until 8/15)
Slaycation Paradise ($5.99 from $19.99 until 8/15)
Spirit of the North ($7.49 from $24.99 until 8/15)
Deathrun TV ($4.49 from $14.99 until 8/15)
Buildings Have Feelings Too ($2.99 from $19.99 until 8/15)
Stranded Sails: EotCI ($4.99 from $24.99 until 8/15)
Hayfever ($2.24 from $14.99 until 8/15)
Ponpu ($2.24 from $14.99 until 8/15)
The Lightbringer ($3.74 from $14.99 until 8/15)
Timelie ($4.99 from $19.99 until 8/15)
Alex Kidd in Miracle World DX ($5.99 from $19.99 until 8/15)
Bramble: The Mountain King ($23.99 from $29.99 until 8/15)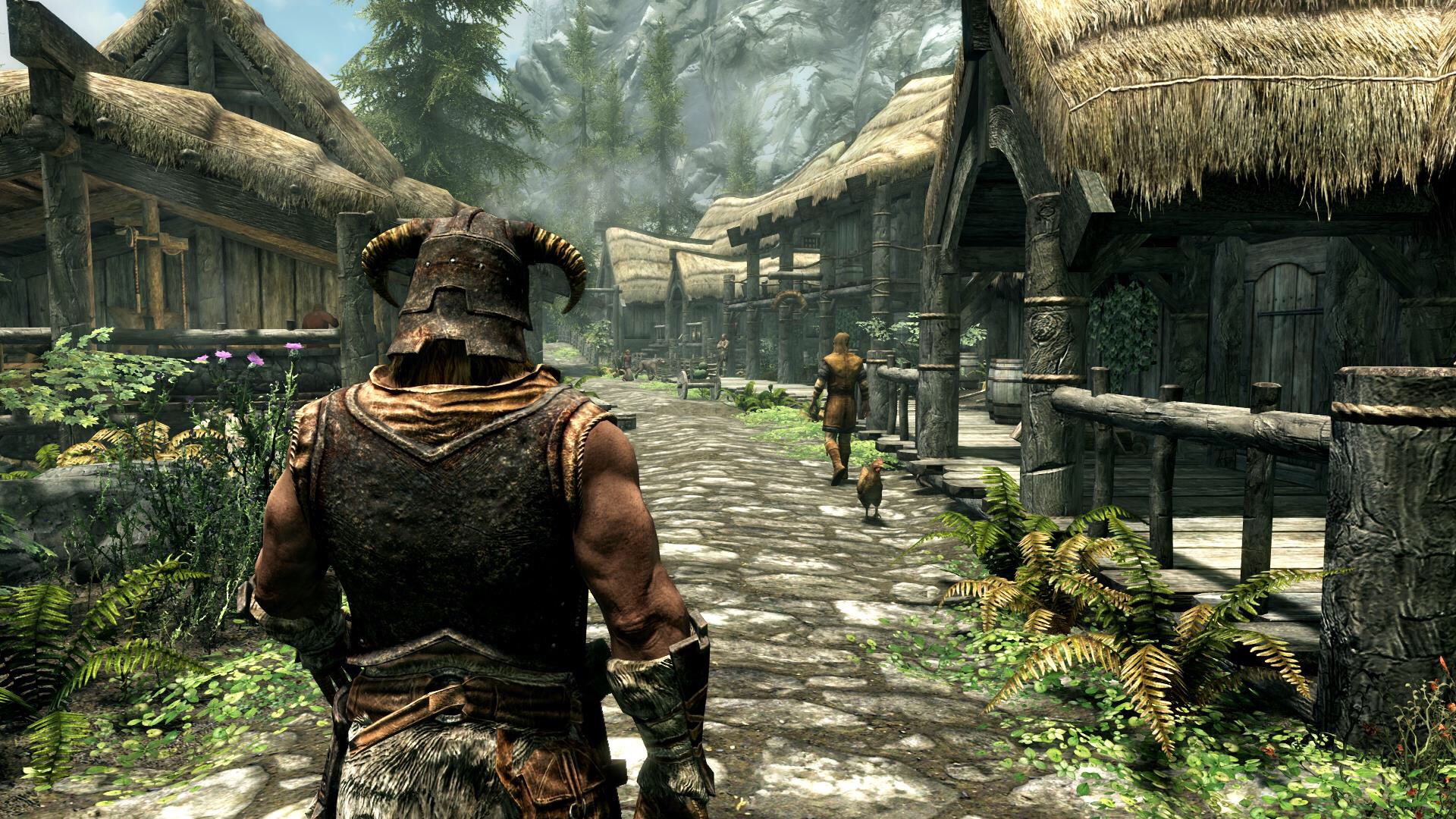 The Elder Scrolls V: Skyrim Anniversary ($34.99 from $69.99 until 8/17)
DOOM 1993 ($1.99 from $4.99 until 8/17)
DOOM II Classic ($1.99 from $4.99 until 8/17)
DOOM 64 ($1.99 from $4.99 until 8/17)
DOOM 3 ($3.99 from $9.99 until 8/17)
DOOM 2016 ($9.99 from $39.99 until 8/17)
DOOM Eternal ($9.99 from $39.99 until 8/17)
DOOM Eternal Expansion Pass ($9.89 from $29.99 until 8/17)
DOOM Eternal Deluxe ($17.49 from $69.99 until 8/17)
QUAKE ($3.29 from $9.99 until 8/17)
Wolfenstein II: The New Colossus ($5.99 from $39.99 until 8/17)
Wolfenstein: Youngblood ($5.99 from $19.99 until 8/17)
Risk System ($3.99 from $9.99 until 8/17)
COSPLAY LOVE! Enchanted Princess ($8.39 from $11.99 until 8/17)

RunBean Galactic ($2.99 from $4.99 until 8/18)
Pretty Girls Tile Match ($3.59 from $5.99 until 8/18)
Maggie the Magnet ($1.99 from $4.99 until 8/18)
Otoko Cross Pretty Boys Mahjong Solitaire ($4.19 from $6.99 until 8/18)
Wind of Shuriken ($3.19 from $7.99 until 8/18)
Horatio Goes Snowboarding ($2.79 from $6.99 until 8/18)
RPG Time: The Legend of Wright ($14.99 from $29.99 until 8/18)
Dariusburst CS Core + Taito/SEGA Pack ($20.99 from $29.99 until 8/23)
Sales Ending Tomorrow, Friday, August 4th
Alchemist Simulator ($3.74 from $12.49 until 8/4)
Armored Lab Force Vulvehicles ($8.99 from $9.99 until 8/4)
Bishoujo Battle Mahjong Solitaire ($2.99 from $5.99 until 8/4)
Book Quest ($3.49 from $6.99 until 8/4)
Crimson Spires ($7.99 from $19.99 until 8/4)
Dark Quest 2 ($4.39 from $10.99 until 8/4)
Dark Quest 3 ($7.59 from $18.99 until 8/4)
Dig Deep ($1.99 from $4.99 until 8/4)
Drunken Fist 2 Zombie Hangover ($3.19 from $7.99 until 8/4)
Gnomes Garden: Lost King ($2.09 from $2.99 until 8/4)
Johnny Trigger ($2.49 from $4.99 until 8/4)
Johnny Trigger: Sniper ($2.49 from $4.99 until 8/4)
Monobot ($5.19 from $12.99 until 8/4)
Mystical Mixing ($1.99 from $4.99 until 8/4)
Otoko Cross: Pretty Boys Klondike Solitaire ($4.19 from $6.99 until 8/4)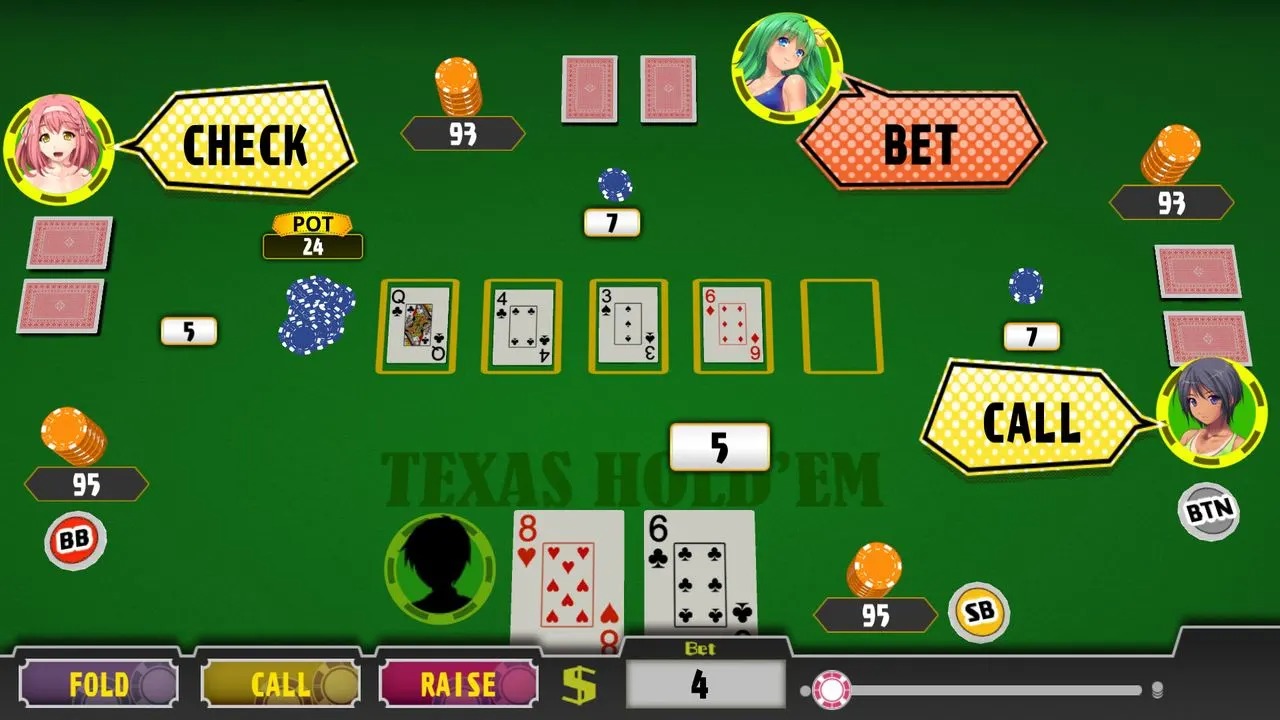 Poker Pretty Girls Battle: Texas Hold 'Em ($2.99 from $5.99 until 8/4)
Pretty Girls Escape ($3.59 from $5.99 until 8/4)
Raptor Boyfriend: A High School Romance ($8.39 from $13.99 until 8/4)
Tents and Trees ($1.99 from $9.99 until 8/4)
Thunder Kid II Null Mission ($2.39 from $7.99 until 8/4)
Thunder Kid: Hunt for the Robot Emperor ($2.39 from $7.99 until 8/4)
UltraGoodness ($3.99 from $4.99 until 8/4)
Under the Warehouse ($4.19 from $5.99 until 8/4)
Until the Last Plane ($5.99 from $9.99 until 8/4)
Vampire Slayer: The Resurrection ($1.99 from $2.99 until 8/4)
That's all for today, friends. We'll be back tomorrow with the remaining releases of the week, along with whatever sales and big news items roll in during the next twenty-four hours. I'm feeling very sleepy today for some reason. I suspect I need a nap. Truly, I am middle-aged. I hope you all have a great Thursday, and as always, thanks for reading!