What are the best Starfield mods? Mod support is an important part of many PC games, especially RPG games. Skyrim has endured all these years partly because it's a great game, partly because Bethesda keeps releasing it on hitherto unknown gaming platforms, but also because it's powered by a vibrant and creative modding community.
Thankfully, Starfield mod support is one of the few things we have a definitive answer for, like whether or not it will be on Starfield Game Pass when the Starfield release date comes around. Fortunately, you can read our Starfield review to find out what we think about the game before you get your hands on it.
Best Starfield mods
The best mods for Starfield are:
Starfield Upscaler
FOV changer
Skip launch video
Dualsense PS5 icons
Starfield Upscaler
When PC users heard the news that Starfield wasn't going to feature support for Nvidia's DLSS upscaling technology, players wanted to know if modders could bring this highly requested feature to the game. On Starfield's early access launch, Nexus Mods user PureDark uploaded Starfield Upscaler – Replacing FSR2 with DLSS or XESS. This mod does exactly what users were begging for, replacing AMD's upscaling tech with Intel's and Nvidia's, depending on what GPU you're using.
We can't think of a reason not to use this mod if you own an RTX GPU from Nvidia or one of Intel's Arc graphics cards. Not only can you expect a performance boost in terms of additional frame rate, but there's also the added benefit of superior anti-aliasing thanks to DLSS.
FOV changer
One of the big complaints about the PC port of Starfield is the lack of any field-of-view settings, forcing players to use the stock values. Starfield FOV from Hellstorm102 on Nexus Mods lets you tweak the FOV for both first and third person, allowing you to see more or less depending on your preference. We recommend turning this value up to 120 in order to zoom the perspective out when playing in first person as the default values are too close for our liking.
Skip Launch Video
An oldie, but a goodie. Bethesda loves to remind players that they're playing a Bethesda Game Studios title every time they boot up one of their games, but if you already know this and you want to move on, download Aetherpoint's Skip Launch Video mod. Instead of sitting through the five-second intro, the video will instantly skip after one black frame. Do you know how much time that's going to save you over the course of your Starfield playthrough? So much time.
Dualsense PS5 icons
Starfield might be an Xbox exclusive, but that doesn't mean you can't enjoy the game using your favorite PS5 controller (on PC). Using EASKATER's Dualsense icons mod, you can swap out those Xbox prompts with Dualsense icons to ensure you never miss a beat.
Potential Starfield mods
The best mods for Starfield we're looking forward to are:
New planets
Armor
Clothing
Cosmetics
Environment modifiers
Ship components
NPCs
Multiplayer
Quests
We can look to games like Skyrim and Fallout 4 for an idea of what the best Starfield mods might look like, but obviously, there's no word on what exactly the tools will be, nor what kind of timetable we're looking at for Bethesda Game Studio to add "full mod support" to the game. We've added multiplayer to our list, as it has been confirmed that Starfield will be a single-player experience and will not have Starfield multiplayer features.
Game Pass for PC Game Pass for PC Microsoft $9.99 $1 (first month) Subscribe Network N earns commission from qualifying purchases via Microsoft and other programs.
Starfield Nexus Mods
Starfield uses an updated version of the Creation Engine which powers Skyrim, Fallout 4, and Fallout 76, meaning that modders are familiar with the processes for modding Starfield to a certain extent already.
As well as engaging with Bethesda directly to get more information that they can share with modders and tool-makers, Nexus Mods also announced that there's a Starfield modding Discord server, a Wiki, and a dedicated forum. The Starfield game section on Nexus won't come online until closer to launch.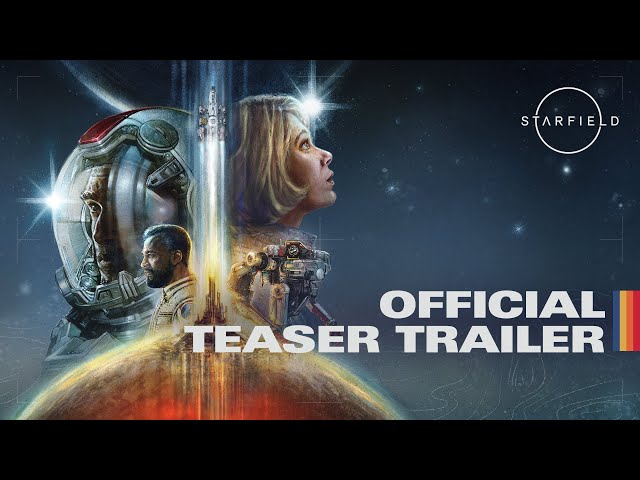 Starfield Steam Workshop
In terms of Steam Workshop integration, while it hasn't been talked about specifically, we would be surprised if Starfield didn't support mods via Steam's platform as well. Skyrim, Fallout 4, and Fallout 76 all have mods available via the Steam Workshop, after all.
It's worth noting though that, like these older Bethesda titles, many of the more inventive and creative mods aren't available via Steam Workshop. There are usually many reasons for this – sometimes Steam's platform can't handle certain kinds of mods, sometimes authors genuinely don't like working on the platform, and so on. Even if Starfield Steam Workshop support is very likely, you might end up looking to Nexus or other mod platforms for the best the community has to offer.
That's all we know about Starfield mods at this point. If you want more insights into this space game, then we've put together guides on everything we know about the Starfield cities we'll be able to visit, and the Starfield factions we'll meet as we journey through the galaxy.
Still looking for more? While a good Starfield wiki can be a handy source of information, our new Starfield Database goes further, offering you daily news, searchable databanks, and even interactive tools.